What It's All About
About The Riftbreaker
You play the role of captain Ashley S. Nowak - you are the Riftbreaker, an elite scientist/commando inside a powerful Mecha-Suit. Enter a one-way portal to Galatea 37, a distant planet at the far reaches of the Milky Way Galaxy, with the purpose of building up a base that will allow travel back to Earth and further colonization.
ABOUT:
Ashley's Mecha-suit, which she calls "Mr. Riggs", can withstand the harshest environmental conditions and has a full range of equipment for base construction, resource extraction, gathering specimens and of course - combat. It is capable of traveling through rifts that connect space across vast distances.
FEATURES:
BASE BUILDING
Your task is to construct a two-way rift back to Earth. It is a very complex invention and requires enormous amounts of energy. Simple solar collectors and a few tons of steel will not be enough. You will need to build up a complex chain of mines, refineries, powerplants and research facilities to complete this mission.

EXPLORATION
Galatea 37 is an unknown planet in the Sycorax belt of the Milky Way galaxy. Long distance surveys detected that it is inhabitable and perfect for colonization. The planet is full of rare minerals and substances that can be found in various locations around the globe. Varied biomes can surprise you with unknown fauna and flora as well as harsh weather conditions. Construct local outposts in resource-rich locations that will transport the required resources using rift technology.

DEFENSE
Your presence on this planet will not go unnoticed. As you build up your industry and disrupt the natural order, the world will start seeing you as a threat. Build up your defenses. Construct walls, barriers and defense towers as the attacks get stronger with every passing day. You will face thousands of hostile creatures trying to eliminate your presence.

HACK, SLASH, SHOOT
Mr. Riggs can be equipped with powerful weapons and abilities that will allow you to take on the largest of beasts. You will need to be ready to face lots of hostile alien creatures as you scout the planet.

GATHER SAMPLES AND STRANGE ARTIFACTS
Fallen beasts will drop valuable research specimens as well as rare resources. Use everything that you can gather to research and craft new technologies, buildings, weapons, and equipment. You can also scout the terrain using your sensors and dig for treasure buried underground.

RESEARCH
Use the samples that you've gathered to research new technologies that will help you build up your base, improve your defenses, develop new blueprints for your Mecha-suit or improve existing technologies.

CRAFT
Mr. Riggs is fully customizable and upgradeable. Use the blueprints that you've researched to craft new parts and weapons. Utilizing better materials for the crafting process results in developing gear with improved properties. Each crafted item has unique properties.
---
Feel free to search for this game via ESRB, PEGI, USK, CERO and ACB.
For physical products check the packaging for an age rating symbol.
---
These are a list of genres and tags that we applied to this game.
Tower Defense
Survival
Building
Sci-Fi
Space
Adventure
Strategy
Simulation
Action
Sandbox
Aliens
These are a list of features the game has (e.g. multiplayer, controller support & cloud saves).
Singleplayer
Achievements
Cloud Saves
Controller Support
Developed by EXOR Studios.
Published by EXOR Studios, Surefire.Games and Maximum Games.
---
Spread the word about The Riftbreaker with friends, family & others.
Compare Prices & Save Money
Pre-Order The Riftbreaker
Thank you for being a loyal customer! Buying from Official Stores directly supports the game developers & publishers. We recommend buying from Official Stores!
The Riftbreaker is in your Game Library.

To play this game simply launch it via the Game Library page.

LAUNCH GAME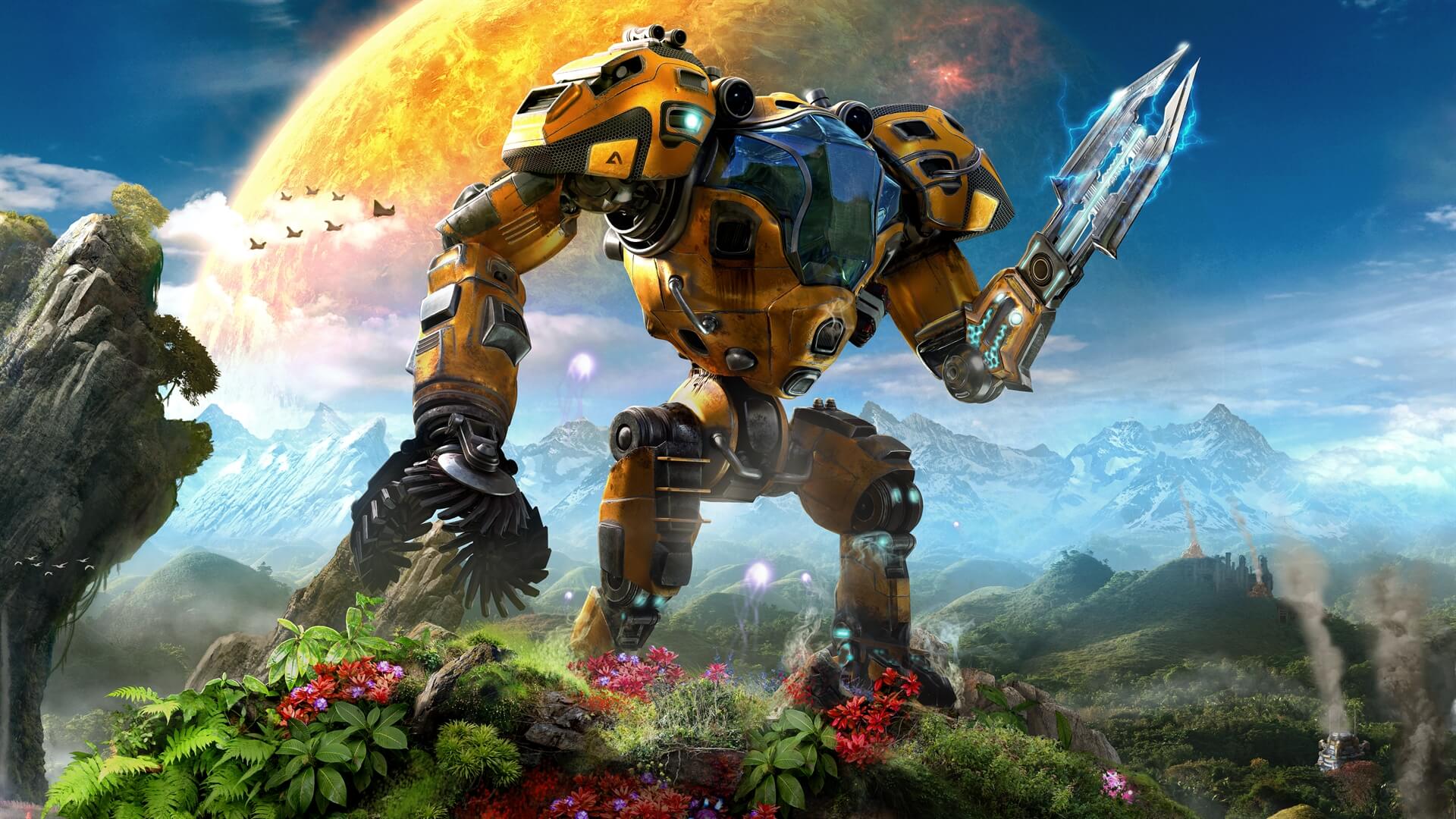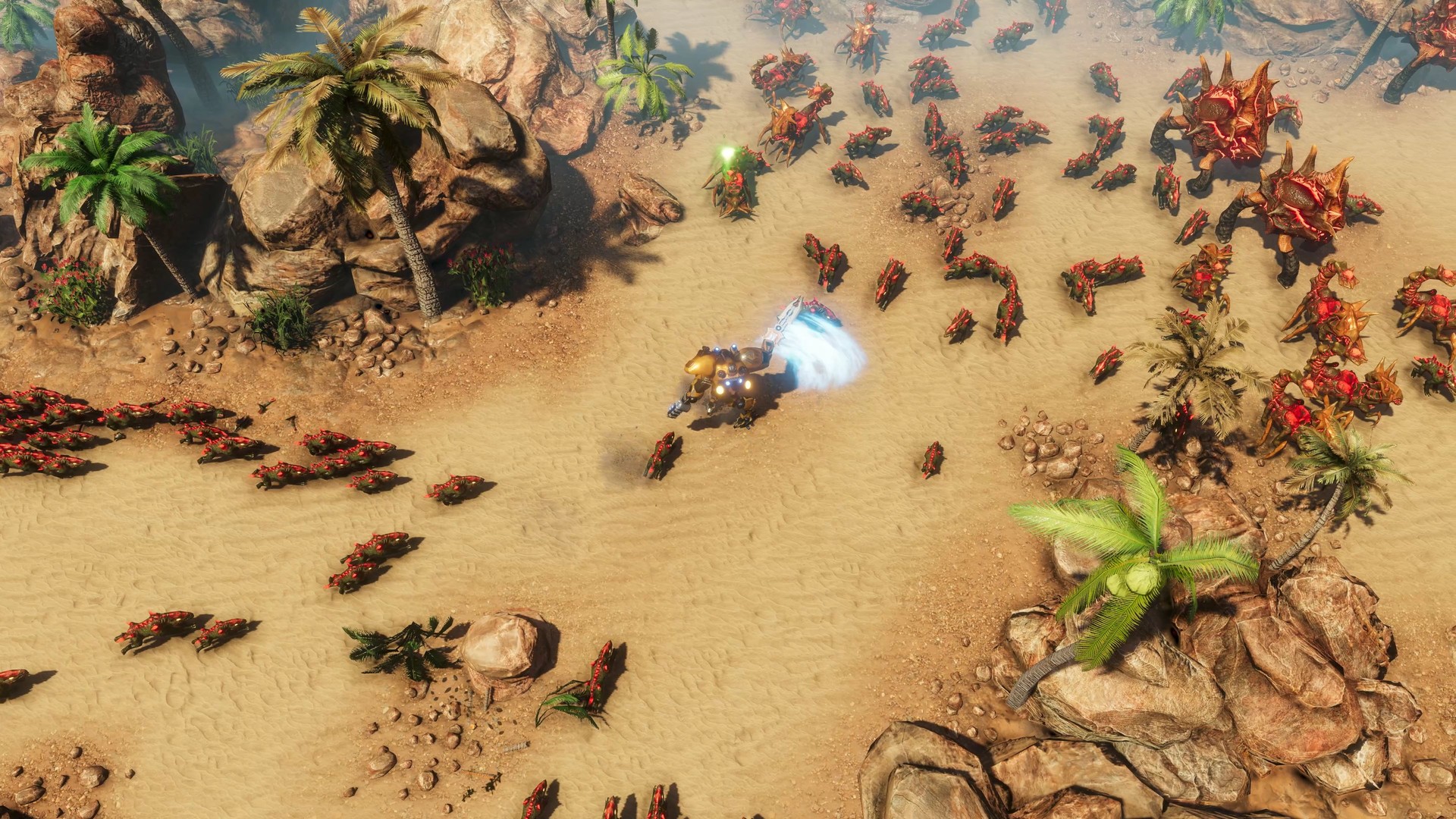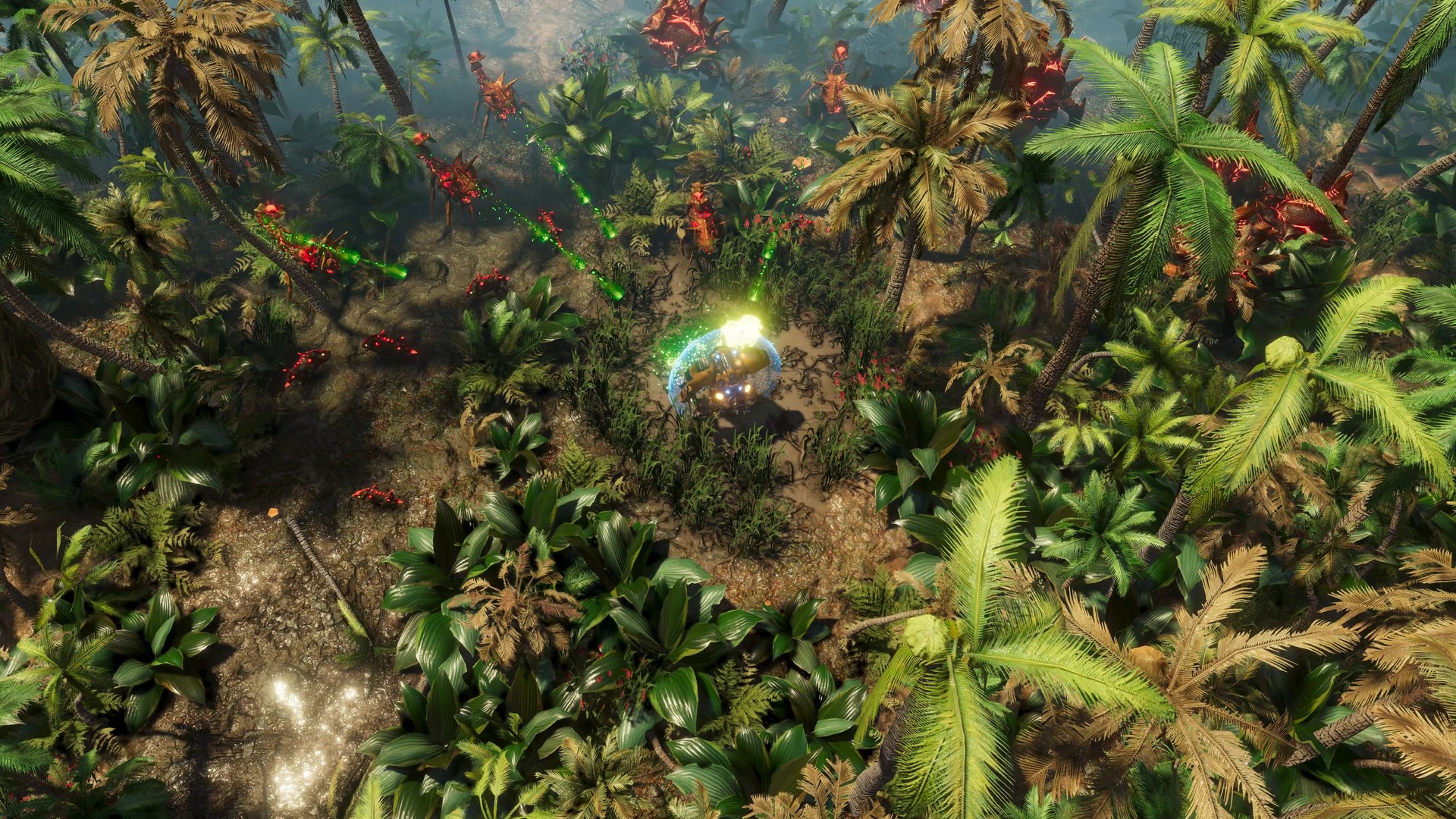 Here are some useful links & game resources.
For instructions on how to activate this game read this forum thread.
Brief summary table with important information about this game.