What It's All About
About The Elder Scrolls VI
Not much information is available about this game. Please stay tuned for more information! We will update this as soon as we hear more information.
---
Feel free to search for this game via ESRB, PEGI, USK, CERO and ACB.
For physical products check the packaging for an age rating symbol.
---
Developed by Bethesda Game Studios.
Published by Bethesda Softworks.
---
Spread the word about The Elder Scrolls VI with friends, family & others.
Compare Prices & Save Money
Pre-Order The Elder Scrolls VI
Thank you for being a loyal customer! Buying from Official Stores directly supports the game developers & publishers. We recommend buying from Official Stores!
The Elder Scrolls VI is in your Game Library.

To play this game simply launch it via the Game Library page.

LAUNCH GAME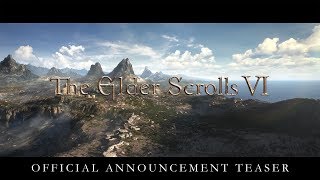 The Elder Scrolls VI is part of the
The Elder Scrolls Franchise
Here are some useful links & game resources.
For instructions on how to activate this game read this forum thread.
Brief summary table with important information about this game.