About The Company
Massive Miniteam
From conceptual consulting to development and release, we help our clients reach their goals. With our background in game development, we specialize in interaction design, UI/UX work and cutting edge technology.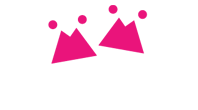 Massive Miniteam On Social Media
Follow Massive Miniteam
Twitter
@MassiveMiniteam
Facebook
MassiveMiniteam
Job Openings At Massive Miniteam
Work for Massive Miniteam
Check their jobs page to see if Massive Miniteam is hiring and apply for a position. It couldn't be easier! Please note we are not responsible for job listings. For information about a specific position please contact Massive Miniteam through their website.
Massive Miniteam Is Best Known For
Most Popular Games
Latest Releases By Massive Miniteam
Newly Released Games
Released Games By Massive Miniteam
Released Games
PRICES START AT:
$3.99+

UP TO 60% OFF
Squishies
Released 20th November 2018
Upcoming Games By Massive Miniteam
Upcoming Games