About The Company
About Flashbulb Games
Flashbulb is a small startup studio with big ambitions. We are individually experts in our fields and we are battle proven as a team. We have all worked together for years at the recently closed Microsoft Studio Press Play and some of us have been making games together for a decade. Our vision is to create games we and someday our children will be proud of! We create games that you play with – not just play. Games that give players unrestricted tools and environments to create their versions of fun.

Download studio logo as Logo (Square), Logo (Banner) or Logo (Original).
These images are property of Flashbulb Games - please use fairly.
Flashbulb Games On Social Media
Follow Flashbulb Games
Flashbulb Games Is Best Known For
Most Popular Games
Latest Releases By Flashbulb Games
Newly Released Games
Released Games By Flashbulb Games
Released Games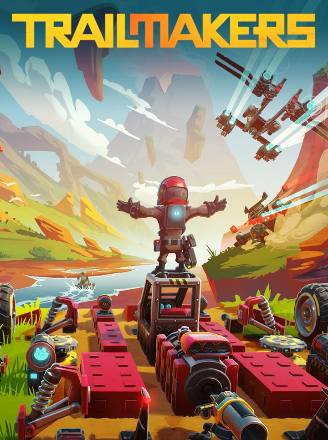 PRICES START AT:
$10.51+
Trailmakers
Released 18th September 2018
Upcoming Games By Flashbulb Games
Upcoming Games