About The Company
CD Projekt
CD Projekt S.A. is a Polish video game developer, publisher and distributor based in Warsaw, founded in May 1994 by Marcin Iwiński and Michał Kiciński. Iwiński and Kiciński were video game retailers before they founded the company, which initially acted as a distributor of foreign video games for the domestic market.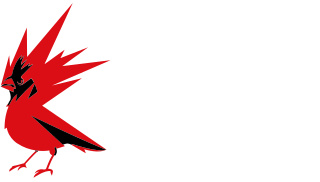 CD Projekt On Social Media
Follow CD Projekt
Twitter
@CDProjektRED
Facebook
CDProjektRED
Job Openings At CD Projekt
Work for CD Projekt
Check their jobs page to see if CD Projekt is hiring and apply for a position. It couldn't be easier! Please note we are not responsible for job listings. For information about a specific position please contact CD Projekt through their website.
Upcoming Games By CD Projekt
Upcoming Games