What It's All About
About Saints Row
Saints Row is a 2006 action-adventure game developed by Volition and published by THQ for the Xbox 360 and smartphones.
ABOUT:
Saints Row allows players to freely roam the play space and engage in missions at their leisure. Missions are unlocked by trading in "Respect" points, currency earned by completing mini-games, and are played through three story arcs each with the objective of overthrowing a rival gang. Saints Row is set in the fictional city Stilwater, modeled after Chicago, Detroit, Cleveland, and Baltimore. The player character becomes inadvertently involved in a gunfight between the three gangs fighting for control of Stilwater; Los Carnales, the Vice Kings, and the Westside Rollerz. He joins forces with the 3rd Street Saints gang, based out of the Saint's Row district, and works with the Saints to free Stilwater from control of the other gangs.
---
Sorry, we don't currently have the system requirements for Saints Row.
You can search for this game on PCGameBenchmark.com (opens in new tab).
---
We use ESRB for ratings as it's easier for us, we may add others like PEGI in the future.
---
These are a list of genres and tags that we applied to this game.
Action
Adventure
Crime
Funny
Open World
Sandbox
Story Rich
Shooter
These are a list of features the game has (e.g. multiplayer, controller support & cloud saves).
Achievements
Controller Support
Singleplayer
Third Person
Developed by Volition.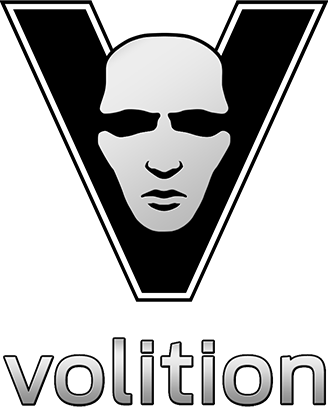 Published by THQ Nordic.

See What Others Say About This Game
Saints Row Reviews
Write A Review For Saints Row
User Reviews (0)
Average rating is 0/10 (0% recommend).
These reviews are written by NEXARDA users.

Critic Reviews (0)
We don't have any ratings from OpenCritic yet.
These reviews are provided by OpenCritic.
Compare Prices & Save Money
Buy Saints Row
Support the game developers & publishers by purchasing from Official Stores! You might have to pay a bit more but you'll help the game creators a lot. Click here to show Official Store offers only.
Thank you for showing Official Store offers, by purchasing from an Official Store you will support the developers & publishers of this game so they can continue releasing awesome games & updates.
Saints Row
Saints Row is a 2006 action-adventure game developed by Volition and published by THQ for the Xbox 360 and smartphones.
"Support Studio" mode has been enabled!
The developer(s)/publisher(s) would like you to purchase this game from an Official Store. Buying from an Official Store directly supports the creators of this game. This is of course optional and you can see all offers if you click here.
{"id":"6488","type":0,"store":"Amazon","store_type":"Official Store","store_is_official":true,"store_css":"amazon","store_image":"amazon","edition_name":"Standard Edition","edition_html":"Standard&#x20;Edition&#x20;<i class=\"for-icon fab fa-xbox\" title=\"Available for Xbox 360\"><\/i>","platform":"Xbox","region":"Global","price":"-99.00","price_without_coupon":"-99.00","discount":0,"discount_without_coupon":0,"in_basket":false,"coupon_info":[false,"",0,""],"bg":"https:\/\/imgcdn1.nexarda.com\/uploads\/-\/2020\/1582298161-3ec9babd9e78268b2eeb4b8a48470b59128191a8dba3aea3ddffe5e90ce59de6.jpg"}
{"id":"6489","type":0,"store":"Microsoft Store","store_type":"Official Store","store_is_official":true,"store_css":"microsoft-store","store_image":"microsoft-store","edition_name":"Standard Edition","edition_html":"Standard&#x20;Edition&#x20;<i class=\"for-icon fab fa-xbox\" title=\"Available for Xbox 360\"><\/i>","platform":"Xbox","region":"Global","price":"9.99","price_without_coupon":"9.99","discount":0,"discount_without_coupon":0,"in_basket":false,"coupon_info":[false,"",0,""],"bg":"https:\/\/imgcdn1.nexarda.com\/uploads\/-\/2020\/1582298161-3ec9babd9e78268b2eeb4b8a48470b59128191a8dba3aea3ddffe5e90ce59de6.jpg"}