What It's All About
About Metro: Last Light Redux
It is the year 2034. Beneath the ruins of post-apocalyptic Moscow, in the tunnels of the Metro, the remnants of mankind are besieged by deadly threats from outside – and within. Mutants stalk the catacombs beneath the desolate surface, and hunt amidst the poisoned skies above. But rather than stand united, the station-cities of the Metro are locked in a struggle for the ultimate power, a doomsday device from the military vaults of D6. A civil war is stirring that could wipe humanity from the face of the earth forever. As Artyom, burdened by guilt but driven by hope, you hold the key to our survival – the last light in our darkest hour…
ABOUT:
Metro: Last Light Redux is the definitive version of the critically acclaimed 'Metro: Last Light', rebuilt in the latest and greatest iteration of the 4A Engine for Next Gen. Newcomers will get the chance to experience one of the finest story-driven shooters of all time; an epic adventure combining gripping survival horror, exploration and tactical combat and stealth.And those who favoured the more survival-horror oriented gameplay of the cult prequel 'Metro 2033' will find a new way to experience the campaign thanks to the introduction of two unique Play Styles – Survival and Spartan. The former transforms Last light from a more action-oriented stealth combat experience to a fraught, slow burn fight for survival. With the legendary Ranger Mode included to offer an extra layer of challenge and immersion, Metro: Last Light Redux offers hours of AAA gameplay for an incredible price.
---
Sorry, we don't currently have the system requirements for Metro: Last Light Redux.
You can search for this game on PCGameBenchmark.com (opens in new tab).
---
We use ESRB for ratings as it's easier for us, we may add others like PEGI in the future.
---
These are a list of genres and tags that we applied to this game.
Action
Adventure
Aliens
Horror
Military
Monsters
Open World
Post-Apocalyptic
Survival
Stealth
Shooter
These are a list of features the game has (e.g. multiplayer, controller support & cloud saves).
Achievements
Cloud Saves
Controller Support
First Person
Singleplayer
Third Person
Developed by 4A Games.

Published by Deep Silver.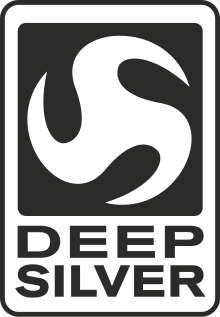 See What Others Say About This Game
Metro: Last Light Redux Reviews
Write A Review For Metro: Last Light Redux
User Reviews (0)
Average rating is 0/10 (0% recommend).
These reviews are written by NEXARDA users.

Critic Reviews (0)
We don't have any ratings from OpenCritic yet.
These reviews are provided by OpenCritic.
Compare Prices & Save Money
Buy Metro: Last Light Redux
Support the game developers & publishers by purchasing from Official Stores! You might have to pay a bit more but you'll help the game creators a lot. Click here to show Official Store offers only.
Thank you for showing Official Store offers, by purchasing from an Official Store you will support the developers & publishers of this game so they can continue releasing awesome games & updates.
Metro: Last Light Redux
It is the year 2034. Beneath the ruins of post-apocalyptic Moscow, in the tunnels of the Metro, the remnants of mankind are besieged by deadly threats from outside – and within. Mutants stalk the catacombs beneath the desolate surface, and hunt amidst the poisoned skies above. But rather than stand united, the station-cities of the Metro are locked in a struggle for the ultimate power, a doomsday device from the military vaults of D6. A civil war is stirring that could wipe humanity from the face of the earth forever. As Artyom, burdened by guilt but driven by hope, you hold the key to our survival – the last light in our darkest hour…
"Support Studio" mode has been enabled!
The developer(s)/publisher(s) would like you to purchase this game from an Official Store. Buying from an Official Store directly supports the creators of this game. This is of course optional and you can see all offers if you click here.
{"id":"3038","type":0,"store":"Steam","store_type":"Official Store","store_is_official":true,"store_css":"steam","store_image":"steam","edition_name":"Standard Edition","edition_html":"Standard&#x20;Edition&#x20;<i class=\"for-icon fab fa-windows\" title=\"Available on Windows\"><\/i>&#x20;<i class=\"for-icon fab fa-linux\" title=\"Available on Linux\"><\/i>&#x20;<i class=\"for-icon fab fa-apple\" title=\"Available on Mac OS\"><\/i>","platform":"Steam","region":"Global","price":"19.99","price_without_coupon":"19.99","discount":0,"discount_without_coupon":0,"in_basket":false,"coupon_info":[false,"",0,""],"bg":"https:\/\/imgcdn1.nexarda.com\/uploads\/-\/2019\/1571247989-925c88fbdba893d63bbfd006f4e441c9117d00e31da1830806e04152bf6f1710.png"}
{"id":"3039","type":0,"store":"WinGameStore","store_type":"Official Store","store_is_official":true,"store_css":"wingamestore","store_image":"wingamestore","edition_name":"Standard Edition","edition_html":"Standard&#x20;Edition&#x20;<i class=\"for-icon fab fa-windows\" title=\"Available on Windows\"><\/i>&#x20;<i class=\"for-icon fab fa-linux\" title=\"Available on Linux\"><\/i>&#x20;<i class=\"for-icon fab fa-apple\" title=\"Available on Mac OS\"><\/i>","platform":"Steam","region":"Global","price":"-99.00","price_without_coupon":"-99.00","discount":5,"discount_without_coupon":0,"in_basket":false,"coupon_info":[true,"PCGAMES5OFF",5,"Get 5% off your first purchase."],"bg":"https:\/\/imgcdn1.nexarda.com\/uploads\/-\/2019\/1571247989-925c88fbdba893d63bbfd006f4e441c9117d00e31da1830806e04152bf6f1710.png"}
{"id":"3040","type":0,"store":"Voidu","store_type":"Official Store","store_is_official":true,"store_css":"voidu","store_image":"voidu","edition_name":"Standard Edition","edition_html":"Standard&#x20;Edition&#x20;<i class=\"for-icon fab fa-windows\" title=\"Available on Windows\"><\/i>&#x20;<i class=\"for-icon fab fa-linux\" title=\"Available on Linux\"><\/i>&#x20;<i class=\"for-icon fab fa-apple\" title=\"Available on Mac OS\"><\/i>","platform":"Steam","region":"Global","price":"-99.00","price_without_coupon":"-99.00","discount":0,"discount_without_coupon":0,"in_basket":false,"coupon_info":[false,"",0,""],"bg":"https:\/\/imgcdn1.nexarda.com\/uploads\/-\/2019\/1571247989-925c88fbdba893d63bbfd006f4e441c9117d00e31da1830806e04152bf6f1710.png"}
{"id":"3041","type":0,"store":"PlayStation Store","store_type":"Official Store","store_is_official":true,"store_css":"playstation-store","store_image":"playstation-store","edition_name":"Standard Edition","edition_html":"Standard&#x20;Edition&#x20;<i class=\"for-icon fab fa-playstation\" title=\"Available on PlayStation 4\"><\/i><span class=\"for-icon-text\" data-shape=\"playstation\">PS4<\/span>","platform":"PlayStation","region":"Global","price":"19.99","price_without_coupon":"19.99","discount":0,"discount_without_coupon":0,"in_basket":false,"coupon_info":[false,"",0,""],"bg":"https:\/\/imgcdn1.nexarda.com\/uploads\/-\/2019\/1571247989-925c88fbdba893d63bbfd006f4e441c9117d00e31da1830806e04152bf6f1710.png"}
{"id":"3042","type":0,"store":"Origin","store_type":"Official Store","store_is_official":true,"store_css":"origin","store_image":"origin","edition_name":"Standard Edition","edition_html":"Standard&#x20;Edition&#x20;<i class=\"for-icon fab fa-windows\" title=\"Available on Windows\"><\/i>","platform":"Origin","region":"Global","price":"19.99","price_without_coupon":"19.99","discount":0,"discount_without_coupon":0,"in_basket":false,"coupon_info":[false,"",0,""],"bg":"https:\/\/imgcdn1.nexarda.com\/uploads\/-\/2019\/1571247989-925c88fbdba893d63bbfd006f4e441c9117d00e31da1830806e04152bf6f1710.png"}
{"id":"3043","type":0,"store":"Microsoft Store","store_type":"Official Store","store_is_official":true,"store_css":"microsoft-store","store_image":"microsoft-store","edition_name":"Standard Edition","edition_html":"Standard&#x20;Edition&#x20;<i class=\"for-icon fab fa-xbox\" title=\"Available on Xbox One\"><\/i><span class=\"for-icon-text\" data-shape=\"xbox\">XBOX ONE<\/span>","platform":"Xbox","region":"Global","price":"19.99","price_without_coupon":"19.99","discount":0,"discount_without_coupon":0,"in_basket":false,"coupon_info":[false,"",0,""],"bg":"https:\/\/imgcdn1.nexarda.com\/uploads\/-\/2019\/1571247989-925c88fbdba893d63bbfd006f4e441c9117d00e31da1830806e04152bf6f1710.png"}
{"id":"3044","type":0,"store":"MacGameStore","store_type":"Official Store","store_is_official":true,"store_css":"macgamestore","store_image":"macgamestore","edition_name":"Standard Edition","edition_html":"Standard&#x20;Edition&#x20;<i class=\"for-icon fab fa-windows\" title=\"Available on Windows\"><\/i>&#x20;<i class=\"for-icon fab fa-linux\" title=\"Available on Linux\"><\/i>&#x20;<i class=\"for-icon fab fa-apple\" title=\"Available on Mac OS\"><\/i>","platform":"Steam","region":"Global","price":"-99.00","price_without_coupon":"-99.00","discount":0,"discount_without_coupon":0,"in_basket":false,"coupon_info":[false,"",0,""],"bg":"https:\/\/imgcdn1.nexarda.com\/uploads\/-\/2019\/1571247989-925c88fbdba893d63bbfd006f4e441c9117d00e31da1830806e04152bf6f1710.png"}
{"id":"3045","type":0,"store":"Instant Gaming","store_type":"Key Seller","store_is_official":false,"store_css":"instant-gaming","store_image":"instant-gaming","edition_name":"Standard Edition","edition_html":"Standard&#x20;Edition&#x20;<i class=\"for-icon fab fa-xbox\" title=\"Available on Xbox One\"><\/i><span class=\"for-icon-text\" data-shape=\"xbox\">XBOX ONE<\/span>","platform":"Xbox","region":"Global","price":"18.16","price_without_coupon":"18.16","discount":25,"discount_without_coupon":25,"in_basket":false,"coupon_info":[false,"",0,""],"bg":"https:\/\/imgcdn1.nexarda.com\/uploads\/-\/2019\/1571247989-925c88fbdba893d63bbfd006f4e441c9117d00e31da1830806e04152bf6f1710.png"}
{"id":"3046","type":0,"store":"Instant Gaming","store_type":"Key Seller","store_is_official":false,"store_css":"instant-gaming","store_image":"instant-gaming","edition_name":"Standard Edition","edition_html":"Standard&#x20;Edition&#x20;<i class=\"for-icon fab fa-windows\" title=\"Available on Windows\"><\/i>&#x20;<i class=\"for-icon fab fa-linux\" title=\"Available on Linux\"><\/i>&#x20;<i class=\"for-icon fab fa-apple\" title=\"Available on Mac OS\"><\/i>","platform":"Steam","region":"Global","price":"6.44","price_without_coupon":"6.44","discount":73,"discount_without_coupon":73,"in_basket":false,"coupon_info":[false,"",0,""],"bg":"https:\/\/imgcdn1.nexarda.com\/uploads\/-\/2019\/1571247989-925c88fbdba893d63bbfd006f4e441c9117d00e31da1830806e04152bf6f1710.png"}
{"id":"3047","type":0,"store":"IndieGala","store_type":"Official Store","store_is_official":true,"store_css":"indiegala","store_image":"indiegala","edition_name":"Standard Edition","edition_html":"Standard&#x20;Edition&#x20;<i class=\"for-icon fab fa-windows\" title=\"Available on Windows\"><\/i>&#x20;<i class=\"for-icon fab fa-linux\" title=\"Available on Linux\"><\/i>&#x20;<i class=\"for-icon fab fa-apple\" title=\"Available on Mac OS\"><\/i>","platform":"Steam","region":"Global","price":"19.99","price_without_coupon":"19.99","discount":0,"discount_without_coupon":0,"in_basket":false,"coupon_info":[false,"",0,""],"bg":"https:\/\/imgcdn1.nexarda.com\/uploads\/-\/2019\/1571247989-925c88fbdba893d63bbfd006f4e441c9117d00e31da1830806e04152bf6f1710.png"}
{"id":"3048","type":0,"store":"Humble Store","store_type":"Official Store","store_is_official":true,"store_css":"humble-store","store_image":"humble-store","edition_name":"Standard Edition","edition_html":"Standard&#x20;Edition&#x20;<i class=\"for-icon fab fa-windows\" title=\"Available on Windows\"><\/i>&#x20;<i class=\"for-icon fab fa-linux\" title=\"Available on Linux\"><\/i>&#x20;<i class=\"for-icon fab fa-apple\" title=\"Available on Mac OS\"><\/i>","platform":"Steam","region":"Global","price":"3.99","price_without_coupon":"3.99","discount":80,"discount_without_coupon":80,"in_basket":false,"coupon_info":[false,"",0,""],"bg":"https:\/\/imgcdn1.nexarda.com\/uploads\/-\/2019\/1571247989-925c88fbdba893d63bbfd006f4e441c9117d00e31da1830806e04152bf6f1710.png"}
{"id":"3049","type":0,"store":"Green Man Gaming","store_type":"Official Store","store_is_official":true,"store_css":"green-man-gaming","store_image":"green-man-gaming","edition_name":"Standard Edition","edition_html":"Standard&#x20;Edition&#x20;<i class=\"for-icon fab fa-windows\" title=\"Available on Windows\"><\/i>&#x20;<i class=\"for-icon fab fa-linux\" title=\"Available on Linux\"><\/i>&#x20;<i class=\"for-icon fab fa-apple\" title=\"Available on Mac OS\"><\/i>","platform":"Steam","region":"Global","price":"-1.00","price_without_coupon":"-1.00","discount":0,"discount_without_coupon":0,"in_basket":false,"coupon_info":[false,"",0,""],"bg":"https:\/\/imgcdn1.nexarda.com\/uploads\/-\/2019\/1571247989-925c88fbdba893d63bbfd006f4e441c9117d00e31da1830806e04152bf6f1710.png"}
{"id":"3050","type":0,"store":"GOG","store_type":"Official Store","store_is_official":true,"store_css":"gog","store_image":"gog","edition_name":"Standard Edition","edition_html":"Standard&#x20;Edition&#x20;<i class=\"for-icon fab fa-windows\" title=\"Available on Windows\"><\/i>","platform":"GOG","region":"Global","price":"19.99","price_without_coupon":"19.99","discount":0,"discount_without_coupon":0,"in_basket":false,"coupon_info":[false,"",0,""],"bg":"https:\/\/imgcdn1.nexarda.com\/uploads\/-\/2019\/1571247989-925c88fbdba893d63bbfd006f4e441c9117d00e31da1830806e04152bf6f1710.png"}
{"id":"3051","type":0,"store":"GamesPlanet","store_type":"Official Store","store_is_official":true,"store_css":"gamesplanet","store_image":"gamesplanet","edition_name":"Standard Edition","edition_html":"Standard&#x20;Edition&#x20;<i class=\"for-icon fab fa-windows\" title=\"Available on Windows\"><\/i>&#x20;<i class=\"for-icon fab fa-linux\" title=\"Available on Linux\"><\/i>&#x20;<i class=\"for-icon fab fa-apple\" title=\"Available on Mac OS\"><\/i>","platform":"Steam","region":"Global","price":"9.99","price_without_coupon":"9.99","discount":50,"discount_without_coupon":50,"in_basket":false,"coupon_info":[false,"",0,""],"bg":"https:\/\/imgcdn1.nexarda.com\/uploads\/-\/2019\/1571247989-925c88fbdba893d63bbfd006f4e441c9117d00e31da1830806e04152bf6f1710.png"}
{"id":"3052","type":0,"store":"GameBillet","store_type":"Official Store","store_is_official":true,"store_css":"gamebillet","store_image":"gamebillet","edition_name":"Standard Edition","edition_html":"Standard&#x20;Edition&#x20;<i class=\"for-icon fab fa-windows\" title=\"Available on Windows\"><\/i>&#x20;<i class=\"for-icon fab fa-linux\" title=\"Available on Linux\"><\/i>&#x20;<i class=\"for-icon fab fa-apple\" title=\"Available on Mac OS\"><\/i>","platform":"Steam","region":"Global","price":"16.79","price_without_coupon":"16.79","discount":16,"discount_without_coupon":16,"in_basket":false,"coupon_info":[false,"",0,""],"bg":"https:\/\/imgcdn1.nexarda.com\/uploads\/-\/2019\/1571247989-925c88fbdba893d63bbfd006f4e441c9117d00e31da1830806e04152bf6f1710.png"}
{"id":"3053","type":0,"store":"Fanatical","store_type":"Official Store","store_is_official":true,"store_css":"fanatical","store_image":"fanatical","edition_name":"Standard Edition","edition_html":"Standard&#x20;Edition&#x20;<i class=\"for-icon fab fa-windows\" title=\"Available on Windows\"><\/i>&#x20;<i class=\"for-icon fab fa-linux\" title=\"Available on Linux\"><\/i>&#x20;<i class=\"for-icon fab fa-apple\" title=\"Available on Mac OS\"><\/i>","platform":"Steam","region":"Global","price":"19.99","price_without_coupon":"19.99","discount":0,"discount_without_coupon":0,"in_basket":false,"coupon_info":[false,"",0,""],"bg":"https:\/\/imgcdn1.nexarda.com\/uploads\/-\/2019\/1571247989-925c88fbdba893d63bbfd006f4e441c9117d00e31da1830806e04152bf6f1710.png"}
{"id":"3054","type":0,"store":"Epic Games Store","store_type":"Official Store","store_is_official":true,"store_css":"epic-games-store","store_image":"epic-games-store","edition_name":"Standard Edition","edition_html":"Standard&#x20;Edition&#x20;<i class=\"for-icon fab fa-windows\" title=\"Available on Windows\"><\/i>","platform":"Epic Games Launcher","region":"Global","price":"-99.00","price_without_coupon":"-99.00","discount":0,"discount_without_coupon":0,"in_basket":false,"coupon_info":[false,"",0,""],"bg":"https:\/\/imgcdn1.nexarda.com\/uploads\/-\/2019\/1571247989-925c88fbdba893d63bbfd006f4e441c9117d00e31da1830806e04152bf6f1710.png"}
{"id":"3055","type":0,"store":"Eneba","store_type":"Marketplace","store_is_official":false,"store_css":"eneba","store_image":"eneba","edition_name":"Standard Edition","edition_html":"Standard&#x20;Edition&#x20;<i class=\"for-icon fab fa-windows\" title=\"Available on Windows\"><\/i>&#x20;<i class=\"for-icon fab fa-linux\" title=\"Available on Linux\"><\/i>&#x20;<i class=\"for-icon fab fa-apple\" title=\"Available on Mac OS\"><\/i>","platform":"Steam","region":"Europe","price":"4.54","price_without_coupon":"4.68","discount":3,"discount_without_coupon":0,"in_basket":false,"coupon_info":[true,"NEXARDA",3,"Should work on everything."],"bg":"https:\/\/imgcdn1.nexarda.com\/uploads\/-\/2019\/1571247989-925c88fbdba893d63bbfd006f4e441c9117d00e31da1830806e04152bf6f1710.png"}
{"id":"3056","type":0,"store":"Eneba","store_type":"Marketplace","store_is_official":false,"store_css":"eneba","store_image":"eneba","edition_name":"Standard Edition","edition_html":"Standard&#x20;Edition&#x20;<i class=\"for-icon fab fa-windows\" title=\"Available on Windows\"><\/i>&#x20;<i class=\"for-icon fab fa-linux\" title=\"Available on Linux\"><\/i>&#x20;<i class=\"for-icon fab fa-apple\" title=\"Available on Mac OS\"><\/i>","platform":"Steam","region":"Global","price":"5.09","price_without_coupon":"5.25","discount":3,"discount_without_coupon":0,"in_basket":false,"coupon_info":[true,"NEXARDA",3,"Should work on everything."],"bg":"https:\/\/imgcdn1.nexarda.com\/uploads\/-\/2019\/1571247989-925c88fbdba893d63bbfd006f4e441c9117d00e31da1830806e04152bf6f1710.png"}
{"id":"3057","type":0,"store":"Eneba","store_type":"Marketplace","store_is_official":false,"store_css":"eneba","store_image":"eneba","edition_name":"Standard Edition","edition_html":"Standard&#x20;Edition&#x20;<i class=\"for-icon fab fa-xbox\" title=\"Available on Xbox One\"><\/i><span class=\"for-icon-text\" data-shape=\"xbox\">XBOX ONE<\/span>","platform":"Xbox","region":"Global","price":"9.06","price_without_coupon":"9.34","discount":3,"discount_without_coupon":0,"in_basket":false,"coupon_info":[true,"NEXARDA",3,"Should work on everything."],"bg":"https:\/\/imgcdn1.nexarda.com\/uploads\/-\/2019\/1571247989-925c88fbdba893d63bbfd006f4e441c9117d00e31da1830806e04152bf6f1710.png"}
{"id":"3058","type":0,"store":"DreamGame","store_type":"Official Store","store_is_official":true,"store_css":"dreamgame","store_image":"dreamgame","edition_name":"Standard Edition","edition_html":"Standard&#x20;Edition&#x20;<i class=\"for-icon fab fa-windows\" title=\"Available on Windows\"><\/i>&#x20;<i class=\"for-icon fab fa-linux\" title=\"Available on Linux\"><\/i>&#x20;<i class=\"for-icon fab fa-apple\" title=\"Available on Mac OS\"><\/i>","platform":"Steam","region":"Global","price":"19.99","price_without_coupon":"19.99","discount":0,"discount_without_coupon":0,"in_basket":false,"coupon_info":[false,"",0,""],"bg":"https:\/\/imgcdn1.nexarda.com\/uploads\/-\/2019\/1571247989-925c88fbdba893d63bbfd006f4e441c9117d00e31da1830806e04152bf6f1710.png"}
{"id":"3059","type":0,"store":"CDKeys","store_type":"Key Seller","store_is_official":false,"store_css":"cdkeys","store_image":"cdkeys","edition_name":"Standard Edition","edition_html":"Standard&#x20;Edition&#x20;<i class=\"for-icon fab fa-xbox\" title=\"Available on Xbox One\"><\/i><span class=\"for-icon-text\" data-shape=\"xbox\">XBOX ONE<\/span>","platform":"Xbox","region":"Global","price":"-1.00","price_without_coupon":"-1.00","discount":0,"discount_without_coupon":0,"in_basket":false,"coupon_info":[false,"",0,""],"bg":"https:\/\/imgcdn1.nexarda.com\/uploads\/-\/2019\/1571247989-925c88fbdba893d63bbfd006f4e441c9117d00e31da1830806e04152bf6f1710.png"}
{"id":"3060","type":0,"store":"2Game","store_type":"Official Store","store_is_official":true,"store_css":"twogame","store_image":"2game","edition_name":"Standard Edition","edition_html":"Standard&#x20;Edition&#x20;<i class=\"for-icon fab fa-windows\" title=\"Available on Windows\"><\/i>&#x20;<i class=\"for-icon fab fa-linux\" title=\"Available on Linux\"><\/i>&#x20;<i class=\"for-icon fab fa-apple\" title=\"Available on Mac OS\"><\/i>","platform":"Steam","region":"Europe","price":"-99.00","price_without_coupon":"-99.00","discount":10,"discount_without_coupon":0,"in_basket":false,"coupon_info":[true,"NEXARDA",10,"Should work with any game, a site-wide coupon code that saves 10%!"],"bg":"https:\/\/imgcdn1.nexarda.com\/uploads\/-\/2019\/1571247989-925c88fbdba893d63bbfd006f4e441c9117d00e31da1830806e04152bf6f1710.png"}