What It's All About
About CODE VEIN
In the face of certain death, we rise. Team up and embark on a journey to the ends of hell to unlock your past and escape your living nightmare in CODE VEIN.
ABOUT:
RISE TOGETHER
Team up with an AI partner or a friend in co-op multiplayer and venture out into a world of destruction in this story driven connected dungeon experience. Use your combined strength to coordinate your approach and defend each other from surprise attacks or tackle overpowered enemies.

GREATER CHALLENGES BRING GREATER REWARDS
Acquire new gear, level up your character, and become more powerful to rise up against the Lost. From new players to seasoned action game veterans, the challenges in CODE VEIN will keep you coming back for more.

CUSTOMIZE YOUR REVENANT
Choose from various weapons such as bayonets, axes, spears, and more. Enhance your character's abilities with powerful Blood Code enhancements, each with access to various "Gifts" that can increase your strength, weaken enemies, and can allow you to utilize new weapon abilities or access overpowered attacks. Finish off your opponents with your Blood Veil, powerful blood draining tools, each with their own unique visual and attack style that opens up a myriad of new combat strategies.
---
Sorry, we don't currently have the system requirements for CODE VEIN.
You can search for this game on PCGameBenchmark.com (opens in new tab).
---
We use ESRB for ratings as it's easier for us, we may add others like PEGI in the future.
---
These are a list of genres and tags that we applied to this game.
Action
Adventure
Anime
Difficult
Fantasy
Post-Apocalyptic
Role Playing
Violent
These are a list of features the game has (e.g. multiplayer, controller support & cloud saves).
Achievements
Cloud Saves
Co-Op/Splitscreen
Controller Support
Multiplayer
Singleplayer
Third Person
Developed by Bandai Namco Entertainment.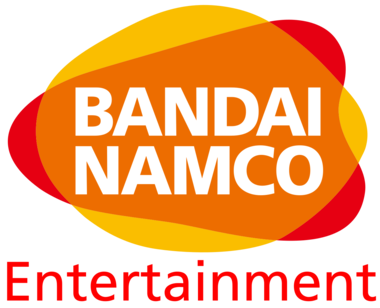 Published by Bandai Namco Entertainment.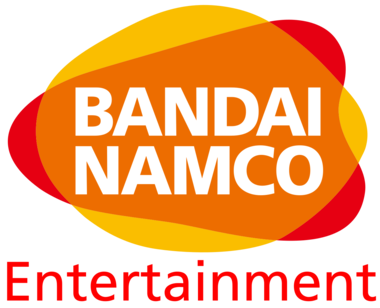 ---
CODE VEIN™ & ©BANDAI NAMCO Entertainment Inc.
See What Others Say About This Game
CODE VEIN Reviews
Write A Review For CODE VEIN
User Reviews (0)
Average rating is 0/10 (0% recommend).
These reviews are written by NEXARDA users.

Critic Reviews (0)
We don't have any ratings from OpenCritic yet.
These reviews are provided by OpenCritic.
Compare Prices & Save Money
Buy CODE VEIN
Support the game developers & publishers by purchasing from Official Stores! You might have to pay a bit more but you'll help the game creators a lot. Click here to show Official Store offers only.
Thank you for showing Official Store offers, by purchasing from an Official Store you will support the developers & publishers of this game so they can continue releasing awesome games & updates.
CODE VEIN
In the face of certain death, we rise. Team up and embark on a journey to the ends of hell to unlock your past and escape your living nightmare in CODE VEIN.
"Support Studio" mode has been enabled!
The developer(s)/publisher(s) would like you to purchase this game from an Official Store. Buying from an Official Store directly supports the creators of this game. This is of course optional and you can see all offers if you click here.
{"id":"4170","type":0,"store":"Steam","store_type":"Official Store","store_is_official":true,"store_css":"steam","store_image":"steam","edition_name":"Standard Edition","edition_html":"Standard&#x20;Edition&#x20;<i class=\"for-icon fab fa-windows\" title=\"Available on Windows\"><\/i>","platform":"Steam","region":"Global","price":"59.99","price_without_coupon":"59.99","discount":0,"discount_without_coupon":0,"in_basket":false,"coupon_info":[false,"",0,""],"bg":"https:\/\/imgcdn1.nexarda.com\/uploads\/-\/2019\/1572379344-3e82147303d0863f20916d3693701f7458aced77d5d2167c6f7ec614add4bc0e.png"}
{"id":"4172","type":0,"store":"Instant Gaming","store_type":"Key Seller","store_is_official":false,"store_css":"instant-gaming","store_image":"instant-gaming","edition_name":"Deluxe Edition","edition_html":"Deluxe&#x20;Edition&#x20;<i class=\"for-icon fab fa-windows\" title=\"Available on Windows\"><\/i>","platform":"Steam","region":"Global","price":"30.89","price_without_coupon":"30.89","discount":64,"discount_without_coupon":64,"in_basket":false,"coupon_info":[false,"",0,""],"bg":"https:\/\/imgcdn1.nexarda.com\/uploads\/-\/2019\/1572379344-3e82147303d0863f20916d3693701f7458aced77d5d2167c6f7ec614add4bc0e.png"}
{"id":"4173","type":0,"store":"Instant Gaming","store_type":"Key Seller","store_is_official":false,"store_css":"instant-gaming","store_image":"instant-gaming","edition_name":"Standard Edition","edition_html":"Standard&#x20;Edition&#x20;<i class=\"for-icon fab fa-windows\" title=\"Available on Windows\"><\/i>","platform":"Steam","region":"Global","price":"22.24","price_without_coupon":"22.24","discount":64,"discount_without_coupon":64,"in_basket":false,"coupon_info":[false,"",0,""],"bg":"https:\/\/imgcdn1.nexarda.com\/uploads\/-\/2019\/1572379344-3e82147303d0863f20916d3693701f7458aced77d5d2167c6f7ec614add4bc0e.png"}
{"id":"4174","type":0,"store":"Instant Gaming","store_type":"Key Seller","store_is_official":false,"store_css":"instant-gaming","store_image":"instant-gaming","edition_name":"Deluxe Edition","edition_html":"Deluxe&#x20;Edition&#x20;<i class=\"for-icon fab fa-xbox\" title=\"Available on Xbox One\"><\/i><span class=\"for-icon-text\" data-shape=\"xbox\">XBOX ONE<\/span>","platform":"Xbox","region":"Global","price":"-1.00","price_without_coupon":"-1.00","discount":0,"discount_without_coupon":0,"in_basket":false,"coupon_info":[false,"",0,""],"bg":"https:\/\/imgcdn1.nexarda.com\/uploads\/-\/2019\/1572379344-3e82147303d0863f20916d3693701f7458aced77d5d2167c6f7ec614add4bc0e.png"}
{"id":"4175","type":0,"store":"Instant Gaming","store_type":"Key Seller","store_is_official":false,"store_css":"instant-gaming","store_image":"instant-gaming","edition_name":"Standard Edition","edition_html":"Standard&#x20;Edition&#x20;<i class=\"for-icon fab fa-xbox\" title=\"Available on Xbox One\"><\/i><span class=\"for-icon-text\" data-shape=\"xbox\">XBOX ONE<\/span>","platform":"Xbox","region":"Global","price":"-1.00","price_without_coupon":"-1.00","discount":0,"discount_without_coupon":0,"in_basket":false,"coupon_info":[false,"",0,""],"bg":"https:\/\/imgcdn1.nexarda.com\/uploads\/-\/2019\/1572379344-3e82147303d0863f20916d3693701f7458aced77d5d2167c6f7ec614add4bc0e.png"}
{"id":"4176","type":0,"store":"CDKeys","store_type":"Key Seller","store_is_official":false,"store_css":"cdkeys","store_image":"cdkeys","edition_name":"Standard Edition","edition_html":"Standard&#x20;Edition&#x20;<i class=\"for-icon fab fa-windows\" title=\"Available on Windows\"><\/i>","platform":"Steam","region":"Global","price":"20.09","price_without_coupon":"20.09","discount":62,"discount_without_coupon":62,"in_basket":false,"coupon_info":[false,"",0,""],"bg":"https:\/\/imgcdn1.nexarda.com\/uploads\/-\/2019\/1572379344-3e82147303d0863f20916d3693701f7458aced77d5d2167c6f7ec614add4bc0e.png"}
{"id":"4177","type":0,"store":"CDKeys","store_type":"Key Seller","store_is_official":false,"store_css":"cdkeys","store_image":"cdkeys","edition_name":"Deluxe Edition","edition_html":"Deluxe&#x20;Edition&#x20;<i class=\"for-icon fab fa-xbox\" title=\"Available on Xbox One\"><\/i><span class=\"for-icon-text\" data-shape=\"xbox\">XBOX ONE<\/span>","platform":"Xbox","region":"Global","price":"-1.00","price_without_coupon":"-1.00","discount":0,"discount_without_coupon":0,"in_basket":false,"coupon_info":[false,"",0,""],"bg":"https:\/\/imgcdn1.nexarda.com\/uploads\/-\/2019\/1572379344-3e82147303d0863f20916d3693701f7458aced77d5d2167c6f7ec614add4bc0e.png"}
{"id":"4178","type":0,"store":"CDKeys","store_type":"Key Seller","store_is_official":false,"store_css":"cdkeys","store_image":"cdkeys","edition_name":"Standard Edition","edition_html":"Standard&#x20;Edition&#x20;<i class=\"for-icon fab fa-xbox\" title=\"Available on Xbox One\"><\/i><span class=\"for-icon-text\" data-shape=\"xbox\">XBOX ONE<\/span>","platform":"Xbox","region":"Global","price":"-1.00","price_without_coupon":"-1.00","discount":0,"discount_without_coupon":0,"in_basket":false,"coupon_info":[false,"",0,""],"bg":"https:\/\/imgcdn1.nexarda.com\/uploads\/-\/2019\/1572379344-3e82147303d0863f20916d3693701f7458aced77d5d2167c6f7ec614add4bc0e.png"}
{"id":"4179","type":0,"store":"CDKeys","store_type":"Key Seller","store_is_official":false,"store_css":"cdkeys","store_image":"cdkeys","edition_name":"Deluxe Edition","edition_html":"Deluxe&#x20;Edition&#x20;<i class=\"for-icon fab fa-windows\" title=\"Available on Windows\"><\/i>","platform":"Steam","region":"Global","price":"26.79","price_without_coupon":"26.79","discount":64,"discount_without_coupon":64,"in_basket":false,"coupon_info":[false,"",0,""],"bg":"https:\/\/imgcdn1.nexarda.com\/uploads\/-\/2019\/1572379344-3e82147303d0863f20916d3693701f7458aced77d5d2167c6f7ec614add4bc0e.png"}
{"id":"4180","type":0,"store":"Eneba","store_type":"Marketplace","store_is_official":false,"store_css":"eneba","store_image":"eneba","edition_name":"Deluxe Edition","edition_html":"Deluxe&#x20;Edition&#x20;<i class=\"for-icon fab fa-windows\" title=\"Available on Windows\"><\/i>","platform":"Steam","region":"Europe","price":"23.39","price_without_coupon":"24.11","discount":3,"discount_without_coupon":0,"in_basket":false,"coupon_info":[true,"NEXARDA",3,"Should work on everything."],"bg":"https:\/\/imgcdn1.nexarda.com\/uploads\/-\/2019\/1572379344-3e82147303d0863f20916d3693701f7458aced77d5d2167c6f7ec614add4bc0e.png"}
{"id":"4181","type":0,"store":"Eneba","store_type":"Marketplace","store_is_official":false,"store_css":"eneba","store_image":"eneba","edition_name":"Standard Edition","edition_html":"Standard&#x20;Edition&#x20;<i class=\"for-icon fab fa-windows\" title=\"Available on Windows\"><\/i>","platform":"Steam","region":"Global","price":"19.71","price_without_coupon":"20.32","discount":3,"discount_without_coupon":0,"in_basket":false,"coupon_info":[true,"NEXARDA",3,"Should work on everything."],"bg":"https:\/\/imgcdn1.nexarda.com\/uploads\/-\/2019\/1572379344-3e82147303d0863f20916d3693701f7458aced77d5d2167c6f7ec614add4bc0e.png"}
{"id":"4183","type":0,"store":"Eneba","store_type":"Marketplace","store_is_official":false,"store_css":"eneba","store_image":"eneba","edition_name":"Deluxe Edition","edition_html":"Deluxe&#x20;Edition&#x20;<i class=\"for-icon fab fa-windows\" title=\"Available on Windows\"><\/i>","platform":"Steam","region":"Global","price":"26.97","price_without_coupon":"27.80","discount":3,"discount_without_coupon":0,"in_basket":false,"coupon_info":[true,"NEXARDA",3,"Should work on everything."],"bg":"https:\/\/imgcdn1.nexarda.com\/uploads\/-\/2019\/1572379344-3e82147303d0863f20916d3693701f7458aced77d5d2167c6f7ec614add4bc0e.png"}
{"id":"4184","type":0,"store":"G2A","store_type":"Marketplace","store_is_official":false,"store_css":"gtwoa","store_image":"g2a","edition_name":"Deluxe Edition","edition_html":"Deluxe&#x20;Edition&#x20;<i class=\"for-icon fab fa-xbox\" title=\"Available on Xbox One\"><\/i><span class=\"for-icon-text\" data-shape=\"xbox\">XBOX ONE<\/span>","platform":"Xbox","region":"Europe","price":"35.09","price_without_coupon":"35.09","discount":0,"discount_without_coupon":0,"in_basket":false,"coupon_info":[false,"",0,""],"bg":"https:\/\/imgcdn1.nexarda.com\/uploads\/-\/2019\/1572379344-3e82147303d0863f20916d3693701f7458aced77d5d2167c6f7ec614add4bc0e.png"}
{"id":"4185","type":0,"store":"G2A","store_type":"Marketplace","store_is_official":false,"store_css":"gtwoa","store_image":"g2a","edition_name":"Standard Edition","edition_html":"Standard&#x20;Edition&#x20;<i class=\"for-icon fab fa-windows\" title=\"Available on Windows\"><\/i>","platform":"Steam","region":"Europe","price":"20.04","price_without_coupon":"20.04","discount":0,"discount_without_coupon":0,"in_basket":false,"coupon_info":[false,"",0,""],"bg":"https:\/\/imgcdn1.nexarda.com\/uploads\/-\/2019\/1572379344-3e82147303d0863f20916d3693701f7458aced77d5d2167c6f7ec614add4bc0e.png"}
{"id":"4186","type":0,"store":"G2A","store_type":"Marketplace","store_is_official":false,"store_css":"gtwoa","store_image":"g2a","edition_name":"Standard Edition","edition_html":"Standard&#x20;Edition&#x20;<i class=\"for-icon fab fa-windows\" title=\"Available on Windows\"><\/i>","platform":"Steam","region":"Global","price":"20.52","price_without_coupon":"20.52","discount":0,"discount_without_coupon":0,"in_basket":false,"coupon_info":[false,"",0,""],"bg":"https:\/\/imgcdn1.nexarda.com\/uploads\/-\/2019\/1572379344-3e82147303d0863f20916d3693701f7458aced77d5d2167c6f7ec614add4bc0e.png"}
{"id":"4187","type":0,"store":"G2A","store_type":"Marketplace","store_is_official":false,"store_css":"gtwoa","store_image":"g2a","edition_name":"Deluxe Edition","edition_html":"Deluxe&#x20;Edition&#x20;<i class=\"for-icon fab fa-windows\" title=\"Available on Windows\"><\/i>","platform":"Steam","region":"Europe","price":"26.46","price_without_coupon":"26.46","discount":0,"discount_without_coupon":0,"in_basket":false,"coupon_info":[false,"",0,""],"bg":"https:\/\/imgcdn1.nexarda.com\/uploads\/-\/2019\/1572379344-3e82147303d0863f20916d3693701f7458aced77d5d2167c6f7ec614add4bc0e.png"}
{"id":"4188","type":0,"store":"G2A","store_type":"Marketplace","store_is_official":false,"store_css":"gtwoa","store_image":"g2a","edition_name":"Standard Edition","edition_html":"Standard&#x20;Edition&#x20;<i class=\"for-icon fab fa-xbox\" title=\"Available on Xbox One\"><\/i><span class=\"for-icon-text\" data-shape=\"xbox\">XBOX ONE<\/span>","platform":"Xbox","region":"Europe","price":"35.35","price_without_coupon":"35.35","discount":0,"discount_without_coupon":0,"in_basket":false,"coupon_info":[false,"",0,""],"bg":"https:\/\/imgcdn1.nexarda.com\/uploads\/-\/2019\/1572379344-3e82147303d0863f20916d3693701f7458aced77d5d2167c6f7ec614add4bc0e.png"}
{"id":"4189","type":0,"store":"G2A","store_type":"Marketplace","store_is_official":false,"store_css":"gtwoa","store_image":"g2a","edition_name":"Standard Edition","edition_html":"Standard&#x20;Edition&#x20;<i class=\"for-icon fab fa-xbox\" title=\"Available on Xbox One\"><\/i><span class=\"for-icon-text\" data-shape=\"xbox\">XBOX ONE<\/span>","platform":"Xbox","region":"United States","price":"17.83","price_without_coupon":"17.83","discount":0,"discount_without_coupon":0,"in_basket":false,"coupon_info":[false,"",0,""],"bg":"https:\/\/imgcdn1.nexarda.com\/uploads\/-\/2019\/1572379344-3e82147303d0863f20916d3693701f7458aced77d5d2167c6f7ec614add4bc0e.png"}
{"id":"4190","type":0,"store":"G2A","store_type":"Marketplace","store_is_official":false,"store_css":"gtwoa","store_image":"g2a","edition_name":"Deluxe Edition","edition_html":"Deluxe&#x20;Edition&#x20;<i class=\"for-icon fab fa-xbox\" title=\"Available on Xbox One\"><\/i><span class=\"for-icon-text\" data-shape=\"xbox\">XBOX ONE<\/span>","platform":"Xbox","region":"United States","price":"23.14","price_without_coupon":"23.14","discount":0,"discount_without_coupon":0,"in_basket":false,"coupon_info":[false,"",0,""],"bg":"https:\/\/imgcdn1.nexarda.com\/uploads\/-\/2019\/1572379344-3e82147303d0863f20916d3693701f7458aced77d5d2167c6f7ec614add4bc0e.png"}
{"id":"4248","type":0,"store":"Voidu","store_type":"Official Store","store_is_official":true,"store_css":"voidu","store_image":"voidu","edition_name":"Standard Edition","edition_html":"Standard&#x20;Edition&#x20;<i class=\"for-icon fab fa-windows\" title=\"Available on Windows\"><\/i>","platform":"Steam","region":"Global","price":"-99.00","price_without_coupon":"-99.00","discount":0,"discount_without_coupon":0,"in_basket":false,"coupon_info":[false,"",0,""],"bg":"https:\/\/imgcdn1.nexarda.com\/uploads\/-\/2019\/1572379344-3e82147303d0863f20916d3693701f7458aced77d5d2167c6f7ec614add4bc0e.png"}
{"id":"4249","type":0,"store":"Voidu","store_type":"Official Store","store_is_official":true,"store_css":"voidu","store_image":"voidu","edition_name":"Deluxe Edition","edition_html":"Deluxe&#x20;Edition&#x20;<i class=\"for-icon fab fa-windows\" title=\"Available on Windows\"><\/i>","platform":"Steam","region":"Global","price":"-99.00","price_without_coupon":"-99.00","discount":0,"discount_without_coupon":0,"in_basket":false,"coupon_info":[false,"",0,""],"bg":"https:\/\/imgcdn1.nexarda.com\/uploads\/-\/2019\/1572379344-3e82147303d0863f20916d3693701f7458aced77d5d2167c6f7ec614add4bc0e.png"}
{"id":"4250","type":0,"store":"DLGamer","store_type":"Official Store","store_is_official":true,"store_css":"dlgamer","store_image":"dlgamer","edition_name":"Standard Edition","edition_html":"Standard&#x20;Edition&#x20;<i class=\"for-icon fab fa-windows\" title=\"Available on Windows\"><\/i>","platform":"Steam","region":"Global","price":"-99.00","price_without_coupon":"-99.00","discount":0,"discount_without_coupon":0,"in_basket":false,"coupon_info":[false,"",0,""],"bg":"https:\/\/imgcdn1.nexarda.com\/uploads\/-\/2019\/1572379344-3e82147303d0863f20916d3693701f7458aced77d5d2167c6f7ec614add4bc0e.png"}
{"id":"4251","type":0,"store":"DLGamer","store_type":"Official Store","store_is_official":true,"store_css":"dlgamer","store_image":"dlgamer","edition_name":"Deluxe Edition","edition_html":"Deluxe&#x20;Edition&#x20;<i class=\"for-icon fab fa-windows\" title=\"Available on Windows\"><\/i>","platform":"Steam","region":"Global","price":"-99.00","price_without_coupon":"-99.00","discount":0,"discount_without_coupon":0,"in_basket":false,"coupon_info":[false,"",0,""],"bg":"https:\/\/imgcdn1.nexarda.com\/uploads\/-\/2019\/1572379344-3e82147303d0863f20916d3693701f7458aced77d5d2167c6f7ec614add4bc0e.png"}
{"id":"4252","type":0,"store":"DreamGame","store_type":"Official Store","store_is_official":true,"store_css":"dreamgame","store_image":"dreamgame","edition_name":"Standard Edition","edition_html":"Standard&#x20;Edition&#x20;<i class=\"for-icon fab fa-windows\" title=\"Available on Windows\"><\/i>","platform":"Steam","region":"Global","price":"-99.00","price_without_coupon":"-99.00","discount":0,"discount_without_coupon":0,"in_basket":false,"coupon_info":[false,"",0,""],"bg":"https:\/\/imgcdn1.nexarda.com\/uploads\/-\/2019\/1572379344-3e82147303d0863f20916d3693701f7458aced77d5d2167c6f7ec614add4bc0e.png"}
{"id":"4253","type":0,"store":"DreamGame","store_type":"Official Store","store_is_official":true,"store_css":"dreamgame","store_image":"dreamgame","edition_name":"Deluxe Edition","edition_html":"Deluxe&#x20;Edition&#x20;<i class=\"for-icon fab fa-windows\" title=\"Available on Windows\"><\/i>","platform":"Steam","region":"Global","price":"-99.00","price_without_coupon":"-99.00","discount":0,"discount_without_coupon":0,"in_basket":false,"coupon_info":[false,"",0,""],"bg":"https:\/\/imgcdn1.nexarda.com\/uploads\/-\/2019\/1572379344-3e82147303d0863f20916d3693701f7458aced77d5d2167c6f7ec614add4bc0e.png"}
{"id":"4254","type":0,"store":"Fanatical","store_type":"Official Store","store_is_official":true,"store_css":"fanatical","store_image":"fanatical","edition_name":"Standard Edition","edition_html":"Standard&#x20;Edition&#x20;<i class=\"for-icon fab fa-windows\" title=\"Available on Windows\"><\/i>","platform":"Steam","region":"Global","price":"52.40","price_without_coupon":"52.40","discount":12,"discount_without_coupon":12,"in_basket":false,"coupon_info":[false,"",0,""],"bg":"https:\/\/imgcdn1.nexarda.com\/uploads\/-\/2019\/1572379344-3e82147303d0863f20916d3693701f7458aced77d5d2167c6f7ec614add4bc0e.png"}
{"id":"4255","type":0,"store":"Fanatical","store_type":"Official Store","store_is_official":true,"store_css":"fanatical","store_image":"fanatical","edition_name":"Deluxe Edition","edition_html":"Deluxe&#x20;Edition&#x20;<i class=\"for-icon fab fa-windows\" title=\"Available on Windows\"><\/i>","platform":"Steam","region":"Global","price":"69.87","price_without_coupon":"69.87","discount":12,"discount_without_coupon":12,"in_basket":false,"coupon_info":[false,"",0,""],"bg":"https:\/\/imgcdn1.nexarda.com\/uploads\/-\/2019\/1572379344-3e82147303d0863f20916d3693701f7458aced77d5d2167c6f7ec614add4bc0e.png"}
{"id":"6754","type":0,"store":"2Game","store_type":"Official Store","store_is_official":true,"store_css":"twogame","store_image":"2game","edition_name":"Standard Edition","edition_html":"Standard&#x20;Edition&#x20;<i class=\"for-icon fab fa-windows\" title=\"Available on Windows\"><\/i>","platform":"Steam","region":"Global","price":"-99.00","price_without_coupon":"-99.00","discount":10,"discount_without_coupon":0,"in_basket":false,"coupon_info":[true,"NEXARDA",10,"Should work with any game, a site-wide coupon code that saves 10%!"],"bg":"https:\/\/imgcdn1.nexarda.com\/uploads\/-\/2019\/1572379344-3e82147303d0863f20916d3693701f7458aced77d5d2167c6f7ec614add4bc0e.png"}
{"id":"6755","type":0,"store":"2Game","store_type":"Official Store","store_is_official":true,"store_css":"twogame","store_image":"2game","edition_name":"Deluxe Edition","edition_html":"Deluxe&#x20;Edition&#x20;<i class=\"for-icon fab fa-windows\" title=\"Available on Windows\"><\/i>","platform":"Steam","region":"Global","price":"-99.00","price_without_coupon":"-99.00","discount":10,"discount_without_coupon":0,"in_basket":false,"coupon_info":[true,"NEXARDA",10,"Should work with any game, a site-wide coupon code that saves 10%!"],"bg":"https:\/\/imgcdn1.nexarda.com\/uploads\/-\/2019\/1572379344-3e82147303d0863f20916d3693701f7458aced77d5d2167c6f7ec614add4bc0e.png"}
{"id":"6756","type":0,"store":"Eneba","store_type":"Marketplace","store_is_official":false,"store_css":"eneba","store_image":"eneba","edition_name":"Standard Edition","edition_html":"Standard&#x20;Edition&#x20;<i class=\"for-icon fab fa-xbox\" title=\"Available on Xbox One\"><\/i><span class=\"for-icon-text\" data-shape=\"xbox\">XBOX ONE<\/span>","platform":"Xbox","region":"Europe","price":"35.86","price_without_coupon":"36.97","discount":3,"discount_without_coupon":0,"in_basket":false,"coupon_info":[true,"NEXARDA",3,"Should work on everything."],"bg":"https:\/\/imgcdn1.nexarda.com\/uploads\/-\/2019\/1572379344-3e82147303d0863f20916d3693701f7458aced77d5d2167c6f7ec614add4bc0e.png"}
{"id":"6757","type":0,"store":"GameBillet","store_type":"Official Store","store_is_official":true,"store_css":"gamebillet","store_image":"gamebillet","edition_name":"Standard Edition","edition_html":"Standard&#x20;Edition&#x20;<i class=\"for-icon fab fa-windows\" title=\"Available on Windows\"><\/i>","platform":"Steam","region":"Global","price":"19.10","price_without_coupon":"19.10","discount":68,"discount_without_coupon":68,"in_basket":false,"coupon_info":[false,"",0,""],"bg":"https:\/\/imgcdn1.nexarda.com\/uploads\/-\/2019\/1572379344-3e82147303d0863f20916d3693701f7458aced77d5d2167c6f7ec614add4bc0e.png"}
{"id":"6758","type":0,"store":"GameBillet","store_type":"Official Store","store_is_official":true,"store_css":"gamebillet","store_image":"gamebillet","edition_name":"Deluxe Edition","edition_html":"Deluxe&#x20;Edition&#x20;<i class=\"for-icon fab fa-windows\" title=\"Available on Windows\"><\/i>","platform":"Steam","region":"Global","price":"28.14","price_without_coupon":"28.14","discount":64,"discount_without_coupon":64,"in_basket":false,"coupon_info":[false,"",0,""],"bg":"https:\/\/imgcdn1.nexarda.com\/uploads\/-\/2019\/1572379344-3e82147303d0863f20916d3693701f7458aced77d5d2167c6f7ec614add4bc0e.png"}
{"id":"6759","type":0,"store":"GamersGate","store_type":"Official Store","store_is_official":true,"store_css":"gamersgate","store_image":"gamersgate","edition_name":"Standard Edition","edition_html":"Standard&#x20;Edition&#x20;<i class=\"for-icon fab fa-windows\" title=\"Available on Windows\"><\/i>","platform":"Steam","region":"Global","price":"-1.00","price_without_coupon":"-1.00","discount":0,"discount_without_coupon":0,"in_basket":false,"coupon_info":[false,"",0,""],"bg":"https:\/\/imgcdn1.nexarda.com\/uploads\/-\/2019\/1572379344-3e82147303d0863f20916d3693701f7458aced77d5d2167c6f7ec614add4bc0e.png"}
{"id":"6760","type":0,"store":"GamersGate","store_type":"Official Store","store_is_official":true,"store_css":"gamersgate","store_image":"gamersgate","edition_name":"Deluxe Edition","edition_html":"Deluxe&#x20;Edition&#x20;<i class=\"for-icon fab fa-windows\" title=\"Available on Windows\"><\/i>","platform":"Steam","region":"Global","price":"-1.00","price_without_coupon":"-1.00","discount":0,"discount_without_coupon":0,"in_basket":false,"coupon_info":[false,"",0,""],"bg":"https:\/\/imgcdn1.nexarda.com\/uploads\/-\/2019\/1572379344-3e82147303d0863f20916d3693701f7458aced77d5d2167c6f7ec614add4bc0e.png"}
{"id":"6761","type":0,"store":"Games Republic","store_type":"Official Store","store_is_official":true,"store_css":"games-republic","store_image":"games-republic","edition_name":"Deluxe Edition","edition_html":"Deluxe&#x20;Edition&#x20;<i class=\"for-icon fab fa-windows\" title=\"Available on Windows\"><\/i>","platform":"Steam","region":"Global","price":"82.83","price_without_coupon":"82.83","discount":0,"discount_without_coupon":0,"in_basket":false,"coupon_info":[false,"",0,""],"bg":"https:\/\/imgcdn1.nexarda.com\/uploads\/-\/2019\/1572379344-3e82147303d0863f20916d3693701f7458aced77d5d2167c6f7ec614add4bc0e.png"}
{"id":"6762","type":0,"store":"Games Republic","store_type":"Official Store","store_is_official":true,"store_css":"games-republic","store_image":"games-republic","edition_name":"Standard Edition","edition_html":"Standard&#x20;Edition&#x20;<i class=\"for-icon fab fa-windows\" title=\"Available on Windows\"><\/i>","platform":"Steam","region":"Global","price":"62.38","price_without_coupon":"62.38","discount":0,"discount_without_coupon":0,"in_basket":false,"coupon_info":[false,"",0,""],"bg":"https:\/\/imgcdn1.nexarda.com\/uploads\/-\/2019\/1572379344-3e82147303d0863f20916d3693701f7458aced77d5d2167c6f7ec614add4bc0e.png"}
{"id":"6763","type":0,"store":"GamesPlanet","store_type":"Official Store","store_is_official":true,"store_css":"gamesplanet","store_image":"gamesplanet","edition_name":"Deluxe Edition","edition_html":"Deluxe&#x20;Edition&#x20;<i class=\"for-icon fab fa-windows\" title=\"Available on Windows\"><\/i>","platform":"Steam","region":"Global","price":"28.50","price_without_coupon":"28.50","discount":64,"discount_without_coupon":64,"in_basket":false,"coupon_info":[false,"",0,""],"bg":"https:\/\/imgcdn1.nexarda.com\/uploads\/-\/2019\/1572379344-3e82147303d0863f20916d3693701f7458aced77d5d2167c6f7ec614add4bc0e.png"}
{"id":"6764","type":0,"store":"GamesPlanet","store_type":"Official Store","store_is_official":true,"store_css":"gamesplanet","store_image":"gamesplanet","edition_name":"Standard Edition","edition_html":"Standard&#x20;Edition&#x20;<i class=\"for-icon fab fa-windows\" title=\"Available on Windows\"><\/i>","platform":"Steam","region":"Global","price":"21.59","price_without_coupon":"21.59","discount":64,"discount_without_coupon":64,"in_basket":false,"coupon_info":[false,"",0,""],"bg":"https:\/\/imgcdn1.nexarda.com\/uploads\/-\/2019\/1572379344-3e82147303d0863f20916d3693701f7458aced77d5d2167c6f7ec614add4bc0e.png"}
{"id":"6765","type":0,"store":"Gaming Dragons","store_type":"Key Seller","store_is_official":false,"store_css":"gaming-dragons","store_image":"gaming-dragons","edition_name":"Standard Edition","edition_html":"Standard&#x20;Edition&#x20;<i class=\"for-icon fab fa-xbox\" title=\"Available on Xbox One\"><\/i><span class=\"for-icon-text\" data-shape=\"xbox\">XBOX ONE<\/span>","platform":"Xbox","region":"Global","price":"62.76","price_without_coupon":"62.76","discount":0,"discount_without_coupon":0,"in_basket":false,"coupon_info":[false,"",0,""],"bg":"https:\/\/imgcdn1.nexarda.com\/uploads\/-\/2019\/1572379344-3e82147303d0863f20916d3693701f7458aced77d5d2167c6f7ec614add4bc0e.png"}
{"id":"6766","type":0,"store":"Gaming Dragons","store_type":"Key Seller","store_is_official":false,"store_css":"gaming-dragons","store_image":"gaming-dragons","edition_name":"Deluxe Edition","edition_html":"Deluxe&#x20;Edition&#x20;<i class=\"for-icon fab fa-windows\" title=\"Available on Windows\"><\/i>","platform":"Steam","region":"Global","price":"54.74","price_without_coupon":"54.74","discount":0,"discount_without_coupon":0,"in_basket":false,"coupon_info":[false,"",0,""],"bg":"https:\/\/imgcdn1.nexarda.com\/uploads\/-\/2019\/1572379344-3e82147303d0863f20916d3693701f7458aced77d5d2167c6f7ec614add4bc0e.png"}
{"id":"6767","type":0,"store":"Gaming Dragons","store_type":"Key Seller","store_is_official":false,"store_css":"gaming-dragons","store_image":"gaming-dragons","edition_name":"Standard Edition","edition_html":"Standard&#x20;Edition&#x20;<i class=\"for-icon fab fa-windows\" title=\"Available on Windows\"><\/i>","platform":"Steam","region":"Global","price":"35.68","price_without_coupon":"35.68","discount":0,"discount_without_coupon":0,"in_basket":false,"coupon_info":[false,"",0,""],"bg":"https:\/\/imgcdn1.nexarda.com\/uploads\/-\/2019\/1572379344-3e82147303d0863f20916d3693701f7458aced77d5d2167c6f7ec614add4bc0e.png"}
{"id":"6768","type":0,"store":"Gaming Dragons","store_type":"Key Seller","store_is_official":false,"store_css":"gaming-dragons","store_image":"gaming-dragons","edition_name":"Standard Edition","edition_html":"Standard&#x20;Edition&#x20;<i class=\"for-icon fab fa-playstation\" title=\"Available on PlayStation 4\"><\/i><span class=\"for-icon-text\" data-shape=\"playstation\">PS4<\/span>","platform":"PlayStation","region":"United States","price":"62.76","price_without_coupon":"62.76","discount":0,"discount_without_coupon":0,"in_basket":false,"coupon_info":[false,"",0,""],"bg":"https:\/\/imgcdn1.nexarda.com\/uploads\/-\/2019\/1572379344-3e82147303d0863f20916d3693701f7458aced77d5d2167c6f7ec614add4bc0e.png"}
{"id":"6769","type":0,"store":"Green Man Gaming","store_type":"Official Store","store_is_official":true,"store_css":"green-man-gaming","store_image":"green-man-gaming","edition_name":"Deluxe Edition","edition_html":"Deluxe&#x20;Edition&#x20;<i class=\"for-icon fab fa-windows\" title=\"Available on Windows\"><\/i>","platform":"Steam","region":"Global","price":"28.16","price_without_coupon":"28.16","discount":64,"discount_without_coupon":64,"in_basket":false,"coupon_info":[false,"",0,""],"bg":"https:\/\/imgcdn1.nexarda.com\/uploads\/-\/2019\/1572379344-3e82147303d0863f20916d3693701f7458aced77d5d2167c6f7ec614add4bc0e.png"}
{"id":"6770","type":0,"store":"Green Man Gaming","store_type":"Official Store","store_is_official":true,"store_css":"green-man-gaming","store_image":"green-man-gaming","edition_name":"Standard Edition","edition_html":"Standard&#x20;Edition&#x20;<i class=\"for-icon fab fa-windows\" title=\"Available on Windows\"><\/i>","platform":"Steam","region":"Global","price":"21.12","price_without_coupon":"21.12","discount":64,"discount_without_coupon":64,"in_basket":false,"coupon_info":[false,"",0,""],"bg":"https:\/\/imgcdn1.nexarda.com\/uploads\/-\/2019\/1572379344-3e82147303d0863f20916d3693701f7458aced77d5d2167c6f7ec614add4bc0e.png"}
{"id":"6771","type":0,"store":"HRK Game","store_type":"Key Seller","store_is_official":false,"store_css":"hrk-game","store_image":"hrk","edition_name":"Standard Edition","edition_html":"Standard&#x20;Edition&#x20;<i class=\"for-icon fab fa-windows\" title=\"Available on Windows\"><\/i>","platform":"Steam","region":"Global","price":"17.45","price_without_coupon":"17.45","discount":70,"discount_without_coupon":70,"in_basket":false,"coupon_info":[false,"",0,""],"bg":"https:\/\/imgcdn1.nexarda.com\/uploads\/-\/2019\/1572379344-3e82147303d0863f20916d3693701f7458aced77d5d2167c6f7ec614add4bc0e.png"}
{"id":"6772","type":0,"store":"HRK Game","store_type":"Key Seller","store_is_official":false,"store_css":"hrk-game","store_image":"hrk","edition_name":"Standard Edition","edition_html":"Standard&#x20;Edition&#x20;<i class=\"for-icon fab fa-xbox\" title=\"Available on Xbox One\"><\/i><span class=\"for-icon-text\" data-shape=\"xbox\">XBOX ONE<\/span>","platform":"Xbox","region":"Global","price":"-1.00","price_without_coupon":"-1.00","discount":0,"discount_without_coupon":0,"in_basket":false,"coupon_info":[false,"",0,""],"bg":"https:\/\/imgcdn1.nexarda.com\/uploads\/-\/2019\/1572379344-3e82147303d0863f20916d3693701f7458aced77d5d2167c6f7ec614add4bc0e.png"}
{"id":"6773","type":0,"store":"Humble Store","store_type":"Official Store","store_is_official":true,"store_css":"humble-store","store_image":"humble-store","edition_name":"Deluxe Edition","edition_html":"Deluxe&#x20;Edition&#x20;<i class=\"for-icon fab fa-windows\" title=\"Available on Windows\"><\/i>","platform":"Steam","region":"Global","price":"79.99","price_without_coupon":"79.99","discount":0,"discount_without_coupon":0,"in_basket":false,"coupon_info":[false,"",0,""],"bg":"https:\/\/imgcdn1.nexarda.com\/uploads\/-\/2019\/1572379344-3e82147303d0863f20916d3693701f7458aced77d5d2167c6f7ec614add4bc0e.png"}
{"id":"6774","type":0,"store":"Humble Store","store_type":"Official Store","store_is_official":true,"store_css":"humble-store","store_image":"humble-store","edition_name":"Standard Edition","edition_html":"Standard&#x20;Edition&#x20;<i class=\"for-icon fab fa-windows\" title=\"Available on Windows\"><\/i>","platform":"Steam","region":"Global","price":"59.99","price_without_coupon":"59.99","discount":0,"discount_without_coupon":0,"in_basket":false,"coupon_info":[false,"",0,""],"bg":"https:\/\/imgcdn1.nexarda.com\/uploads\/-\/2019\/1572379344-3e82147303d0863f20916d3693701f7458aced77d5d2167c6f7ec614add4bc0e.png"}
{"id":"6775","type":0,"store":"IndieGala","store_type":"Official Store","store_is_official":true,"store_css":"indiegala","store_image":"indiegala","edition_name":"Standard Edition","edition_html":"Standard&#x20;Edition&#x20;<i class=\"for-icon fab fa-windows\" title=\"Available on Windows\"><\/i>","platform":"Steam","region":"Global","price":"59.99","price_without_coupon":"59.99","discount":0,"discount_without_coupon":0,"in_basket":false,"coupon_info":[false,"",0,""],"bg":"https:\/\/imgcdn1.nexarda.com\/uploads\/-\/2019\/1572379344-3e82147303d0863f20916d3693701f7458aced77d5d2167c6f7ec614add4bc0e.png"}
{"id":"6776","type":0,"store":"IndieGala","store_type":"Official Store","store_is_official":true,"store_css":"indiegala","store_image":"indiegala","edition_name":"Deluxe Edition","edition_html":"Deluxe&#x20;Edition&#x20;<i class=\"for-icon fab fa-windows\" title=\"Available on Windows\"><\/i>","platform":"Steam","region":"Global","price":"79.99","price_without_coupon":"79.99","discount":0,"discount_without_coupon":0,"in_basket":false,"coupon_info":[false,"",0,""],"bg":"https:\/\/imgcdn1.nexarda.com\/uploads\/-\/2019\/1572379344-3e82147303d0863f20916d3693701f7458aced77d5d2167c6f7ec614add4bc0e.png"}
{"id":"6777","type":0,"store":"Microsoft Store","store_type":"Official Store","store_is_official":true,"store_css":"microsoft-store","store_image":"microsoft-store","edition_name":"Deluxe Edition","edition_html":"Deluxe&#x20;Edition&#x20;<i class=\"for-icon fab fa-xbox\" title=\"Available on Xbox One\"><\/i><span class=\"for-icon-text\" data-shape=\"xbox\">XBOX ONE<\/span>","platform":"Xbox","region":"Global","price":"26.39","price_without_coupon":"26.39","discount":67,"discount_without_coupon":67,"in_basket":false,"coupon_info":[false,"",0,""],"bg":"https:\/\/imgcdn1.nexarda.com\/uploads\/-\/2019\/1572379344-3e82147303d0863f20916d3693701f7458aced77d5d2167c6f7ec614add4bc0e.png"}
{"id":"6778","type":0,"store":"Microsoft Store","store_type":"Official Store","store_is_official":true,"store_css":"microsoft-store","store_image":"microsoft-store","edition_name":"Standard Edition","edition_html":"Standard&#x20;Edition&#x20;<i class=\"for-icon fab fa-xbox\" title=\"Available on Xbox One\"><\/i><span class=\"for-icon-text\" data-shape=\"xbox\">XBOX ONE<\/span>","platform":"Xbox","region":"Global","price":"19.79","price_without_coupon":"19.79","discount":67,"discount_without_coupon":67,"in_basket":false,"coupon_info":[false,"",0,""],"bg":"https:\/\/imgcdn1.nexarda.com\/uploads\/-\/2019\/1572379344-3e82147303d0863f20916d3693701f7458aced77d5d2167c6f7ec614add4bc0e.png"}
{"id":"6779","type":0,"store":"PlayStation Store","store_type":"Official Store","store_is_official":true,"store_css":"playstation-store","store_image":"playstation-store","edition_name":"Standard Edition","edition_html":"Standard&#x20;Edition&#x20;<i class=\"for-icon fab fa-playstation\" title=\"Available on PlayStation 4\"><\/i><span class=\"for-icon-text\" data-shape=\"playstation\">PS4<\/span>","platform":"PlayStation","region":"Global","price":"19.79","price_without_coupon":"19.79","discount":67,"discount_without_coupon":67,"in_basket":false,"coupon_info":[false,"",0,""],"bg":"https:\/\/imgcdn1.nexarda.com\/uploads\/-\/2019\/1572379344-3e82147303d0863f20916d3693701f7458aced77d5d2167c6f7ec614add4bc0e.png"}
{"id":"6780","type":0,"store":"PlayStation Store","store_type":"Official Store","store_is_official":true,"store_css":"playstation-store","store_image":"playstation-store","edition_name":"Deluxe Edition","edition_html":"Deluxe&#x20;Edition&#x20;<i class=\"for-icon fab fa-playstation\" title=\"Available on PlayStation 4\"><\/i><span class=\"for-icon-text\" data-shape=\"playstation\">PS4<\/span>","platform":"PlayStation","region":"Global","price":"79.99","price_without_coupon":"79.99","discount":0,"discount_without_coupon":0,"in_basket":false,"coupon_info":[false,"",0,""],"bg":"https:\/\/imgcdn1.nexarda.com\/uploads\/-\/2019\/1572379344-3e82147303d0863f20916d3693701f7458aced77d5d2167c6f7ec614add4bc0e.png"}
{"id":"6781","type":0,"store":"Steam","store_type":"Official Store","store_is_official":true,"store_css":"steam","store_image":"steam","edition_name":"Deluxe Edition","edition_html":"Deluxe&#x20;Edition&#x20;<i class=\"for-icon fab fa-windows\" title=\"Available on Windows\"><\/i>","platform":"Steam","region":"Global","price":"79.99","price_without_coupon":"79.99","discount":0,"discount_without_coupon":0,"in_basket":false,"coupon_info":[false,"",0,""],"bg":"https:\/\/imgcdn1.nexarda.com\/uploads\/-\/2019\/1572379344-3e82147303d0863f20916d3693701f7458aced77d5d2167c6f7ec614add4bc0e.png"}
{"id":"6782","type":0,"store":"WinGameStore","store_type":"Official Store","store_is_official":true,"store_css":"wingamestore","store_image":"wingamestore","edition_name":"Standard Edition","edition_html":"Standard&#x20;Edition&#x20;<i class=\"for-icon fab fa-windows\" title=\"Available on Windows\"><\/i>","platform":"Steam","region":"Global","price":"18.99","price_without_coupon":"19.99","discount":71,"discount_without_coupon":66,"in_basket":false,"coupon_info":[true,"PCGAMES5OFF",5,"Get 5% off your first purchase."],"bg":"https:\/\/imgcdn1.nexarda.com\/uploads\/-\/2019\/1572379344-3e82147303d0863f20916d3693701f7458aced77d5d2167c6f7ec614add4bc0e.png"}
{"id":"6783","type":0,"store":"WinGameStore","store_type":"Official Store","store_is_official":true,"store_css":"wingamestore","store_image":"wingamestore","edition_name":"Deluxe Edition","edition_html":"Deluxe&#x20;Edition&#x20;<i class=\"for-icon fab fa-windows\" title=\"Available on Windows\"><\/i>","platform":"Steam","region":"Global","price":"23.74","price_without_coupon":"24.99","discount":73,"discount_without_coupon":68,"in_basket":false,"coupon_info":[true,"PCGAMES5OFF",5,"Get 5% off your first purchase."],"bg":"https:\/\/imgcdn1.nexarda.com\/uploads\/-\/2019\/1572379344-3e82147303d0863f20916d3693701f7458aced77d5d2167c6f7ec614add4bc0e.png"}
{"id":"13702","type":0,"store":"Consogame","store_type":"Key Seller","store_is_official":false,"store_css":"consogame","store_image":"consogame","edition_name":"Standard Edition","edition_html":"Standard&#x20;Edition&#x20;<i class=\"for-icon fab fa-playstation\" title=\"Available on PlayStation 4\"><\/i><span class=\"for-icon-text\" data-shape=\"playstation\">PS4<\/span>","platform":"PlayStation","region":"Global","price":"18.09","price_without_coupon":"18.09","discount":0,"discount_without_coupon":0,"in_basket":false,"coupon_info":[false,"",0,""],"bg":"https:\/\/imgcdn1.nexarda.com\/uploads\/-\/2019\/1572379344-3e82147303d0863f20916d3693701f7458aced77d5d2167c6f7ec614add4bc0e.png"}
{"id":"16937","type":0,"store":"Base","store_type":"Official Store","store_is_official":true,"store_css":"base","store_image":"base","edition_name":"Standard Edition","edition_html":"Standard&#x20;Edition&#x20;<i class=\"for-icon fab fa-xbox\" title=\"Available on Xbox One\"><\/i><span class=\"for-icon-text\" data-shape=\"xbox\">XBOX ONE<\/span>","platform":"Xbox","region":"Global","price":"22.77","price_without_coupon":"22.77","discount":0,"discount_without_coupon":0,"in_basket":false,"coupon_info":[false,"",0,""],"bg":"https:\/\/imgcdn1.nexarda.com\/uploads\/-\/2019\/1572379344-3e82147303d0863f20916d3693701f7458aced77d5d2167c6f7ec614add4bc0e.png"}
{"id":"16938","type":0,"store":"Base","store_type":"Official Store","store_is_official":true,"store_css":"base","store_image":"base","edition_name":"Standard Edition","edition_html":"Standard&#x20;Edition&#x20;<i class=\"for-icon fab fa-playstation\" title=\"Available on PlayStation 4\"><\/i><span class=\"for-icon-text\" data-shape=\"playstation\">PS4<\/span>","platform":"PlayStation","region":"Global","price":"15.79","price_without_coupon":"15.79","discount":0,"discount_without_coupon":0,"in_basket":false,"coupon_info":[false,"",0,""],"bg":"https:\/\/imgcdn1.nexarda.com\/uploads\/-\/2019\/1572379344-3e82147303d0863f20916d3693701f7458aced77d5d2167c6f7ec614add4bc0e.png"}