What It's All About
About BioShock Infinite
BioShock Infinite is a first-person shooter video game developed by Irrational Games and published by 2K Games.
STORY:
The game is set in the year 1912 and follows its protagonist, former Pinkerton agent Booker DeWitt, who is sent to the airborne city of Columbia to find a young woman, Elizabeth, who has been held captive there for most of her life. Though Booker rescues Elizabeth, the two become involved with the city's warring factions: the nativist and elite Founders that rule Columbia and strive to keep its privileges for White Americans, and the Vox Populi, underground rebels representing the underclass of the city. During this conflict, Booker learns that Elizabeth possesses strange powers to manipulate "Tears" in the space-time continuum that ravage Columbia, and soon discovers her to be central to the city's dark secrets.
CHARACTERS:
The player controls Booker Dewitt throughout the game, eventually working with the AI-controlled Elizabeth. Like previous BioShock games, the player uses a combination of weapons, clothing called Gear that offer unique attributes, and psychokinetic powers granted through Vigors. Elizabeth's powers can also be used to help fight hostile forces. In contrast to the limited spaces of the underwater city of Rapture, the openness of Columbia provides for more dynamic combat, including combat that takes place aboard the city's Sky-Line rollercoaster-like rail system. Downloadable content for the game includes a story-based mission, Burial at Sea, that links Infinite's story to that of the original BioShock game.
BUNDLES CONTAINING THIS GAME:
There are 1 bundles that include BioShock Infinite:
---
Sorry, we don't currently have the system requirements for BioShock Infinite.
You can search for this game on PCGameBenchmark.com (opens in new tab).
---
We use ESRB for ratings as it's easier for us, we may add others like PEGI in the future.
---
These are a list of genres and tags that we applied to this game.
Action
Adventure
Strategy
Shooter
These are a list of features the game has (e.g. multiplayer, controller support & cloud saves).
Achievements
Cloud Saves
Controller Support
First Person
Singleplayer
Developed by Ghost Story.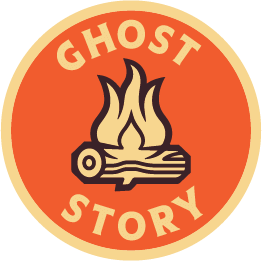 Published by 2K Games.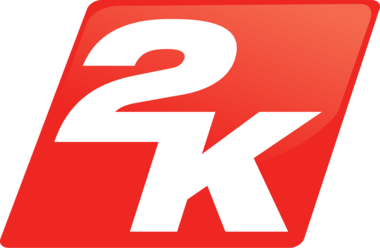 See What Others Say About This Game
BioShock Infinite Reviews
Write A Review For BioShock Infinite
User Reviews (0)
Average rating is 0/10 (0% recommend).
These reviews are written by NEXARDA users.

Critic Reviews (0)
We don't have any ratings from OpenCritic yet.
These reviews are provided by OpenCritic.
Compare Prices & Save Money
Buy BioShock Infinite
Save more with bundles! This game is included in BioShock: The Collection along with 4 other games. Getting the game as part of a bundle will mean you get more for your money!
Support the game developers & publishers by purchasing from Official Stores! You might have to pay a bit more but you'll help the game creators a lot. Click here to show Official Store offers only.
Thank you for showing Official Store offers, by purchasing from an Official Store you will support the developers & publishers of this game so they can continue releasing awesome games & updates.
BioShock Infinite
BioShock Infinite is a first-person shooter video game developed by Irrational Games and published by 2K Games.
"Support Studio" mode has been enabled!
The developer(s)/publisher(s) would like you to purchase this game from an Official Store. Buying from an Official Store directly supports the creators of this game. This is of course optional and you can see all offers if you click here.
{"id":"195","type":0,"store":"Steam","store_type":"Official Store","store_is_official":true,"store_css":"steam","store_image":"steam","edition_name":"Standard Edition","edition_html":"Standard&#x20;Edition&#x20;<i class=\"for-icon fab fa-windows\" title=\"Available on Windows\"><\/i>&#x20;<i class=\"for-icon fab fa-apple\" title=\"Available on Mac OS\"><\/i>&#x20;<i class=\"for-icon fab fa-linux\" title=\"Available on Linux\"><\/i>","platform":"Steam","region":"Global","price":"7.49","price_without_coupon":"7.49","discount":75,"discount_without_coupon":75,"in_basket":false,"coupon_info":[false,"",0,""],"bg":"https:\/\/imgcdn1.nexarda.com\/main\/games\/2013\/bioshock-infinite.banner.png"}
{"id":"1109","type":1,"store":"Steam","store_type":"Official Store","store_is_official":true,"store_css":"steam","store_image":"steam","edition_name":"Season Pass","edition_html":"Season&#x20;Pass&#x20;<i class=\"for-icon fab fa-windows\" title=\"Available on Windows\"><\/i>&#x20;<i class=\"for-icon fab fa-linux\" title=\"Available on Linux\"><\/i>","platform":"Steam","region":"Global","price":"4.99","price_without_coupon":"4.99","discount":75,"discount_without_coupon":75,"in_basket":false,"coupon_info":[false,"",0,""],"bg":"https:\/\/imgcdn1.nexarda.com\/main\/games\/2013\/bioshock-infinite.banner.png"}
{"id":"1110","type":2,"store":"Microsoft Store","store_type":"Official Store","store_is_official":true,"store_css":"microsoft-store","store_image":"microsoft-store","edition_name":"The Collection","edition_html":"The&#x20;Collection&#x20;<i class=\"for-icon fab fa-xbox\" title=\"Available on Xbox One\"><\/i><span class=\"for-icon-text\" data-shape=\"xbox\">XBOX ONE<\/span>","platform":"Xbox","region":"Global","price":"9.99","price_without_coupon":"9.99","discount":80,"discount_without_coupon":80,"in_basket":false,"coupon_info":[false,"",0,""],"bg":"https:\/\/imgcdn1.nexarda.com\/main\/games\/2013\/bioshock-infinite.banner.png"}
{"id":"1111","type":0,"store":"Instant Gaming","store_type":"Key Seller","store_is_official":false,"store_css":"instant-gaming","store_image":"instant-gaming","edition_name":"Standard Edition","edition_html":"Standard&#x20;Edition&#x20;<i class=\"for-icon fab fa-windows\" title=\"Available on Windows\"><\/i>&#x20;<i class=\"for-icon fab fa-linux\" title=\"Available on Linux\"><\/i>","platform":"Steam","region":"Europe","price":"5.28","price_without_coupon":"5.28","discount":86,"discount_without_coupon":86,"in_basket":false,"coupon_info":[false,"",0,""],"bg":"https:\/\/imgcdn1.nexarda.com\/main\/games\/2013\/bioshock-infinite.banner.png"}
{"id":"1112","type":1,"store":"Instant Gaming","store_type":"Key Seller","store_is_official":false,"store_css":"instant-gaming","store_image":"instant-gaming","edition_name":"Season Pass","edition_html":"Season&#x20;Pass&#x20;<i class=\"for-icon fab fa-windows\" title=\"Available on Windows\"><\/i>&#x20;<i class=\"for-icon fab fa-linux\" title=\"Available on Linux\"><\/i>","platform":"Steam","region":"Global","price":"4.05","price_without_coupon":"4.05","discount":83,"discount_without_coupon":83,"in_basket":false,"coupon_info":[false,"",0,""],"bg":"https:\/\/imgcdn1.nexarda.com\/main\/games\/2013\/bioshock-infinite.banner.png"}
{"id":"1113","type":0,"store":"MacGameStore","store_type":"Official Store","store_is_official":true,"store_css":"macgamestore","store_image":"macgamestore","edition_name":"Standard Edition","edition_html":"Standard&#x20;Edition&#x20;<i class=\"for-icon fab fa-apple\" title=\"Available on Mac OS\"><\/i>","platform":"Steam","region":"Global","price":"7.49","price_without_coupon":"7.49","discount":75,"discount_without_coupon":75,"in_basket":false,"coupon_info":[false,"",0,""],"bg":"https:\/\/imgcdn1.nexarda.com\/main\/games\/2013\/bioshock-infinite.banner.png"}
{"id":"1114","type":1,"store":"MacGameStore","store_type":"Official Store","store_is_official":true,"store_css":"macgamestore","store_image":"macgamestore","edition_name":"Season Pass","edition_html":"Season&#x20;Pass&#x20;<i class=\"for-icon fab fa-apple\" title=\"Available on Mac OS\"><\/i>","platform":"Steam","region":"Global","price":"4.99","price_without_coupon":"4.99","discount":75,"discount_without_coupon":75,"in_basket":false,"coupon_info":[false,"",0,""],"bg":"https:\/\/imgcdn1.nexarda.com\/main\/games\/2013\/bioshock-infinite.banner.png"}
{"id":"1115","type":0,"store":"WinGameStore","store_type":"Official Store","store_is_official":true,"store_css":"wingamestore","store_image":"wingamestore","edition_name":"Standard Edition","edition_html":"Standard&#x20;Edition&#x20;<i class=\"for-icon fab fa-windows\" title=\"Available on Windows\"><\/i>","platform":"Steam","region":"Global","price":"7.12","price_without_coupon":"7.49","discount":80,"discount_without_coupon":75,"in_basket":false,"coupon_info":[true,"PCGAMES5OFF",5,"Get 5% off your first purchase."],"bg":"https:\/\/imgcdn1.nexarda.com\/main\/games\/2013\/bioshock-infinite.banner.png"}
{"id":"1116","type":1,"store":"WinGameStore","store_type":"Official Store","store_is_official":true,"store_css":"wingamestore","store_image":"wingamestore","edition_name":"Season Pass","edition_html":"Season&#x20;Pass&#x20;<i class=\"for-icon fab fa-windows\" title=\"Available on Windows\"><\/i>","platform":"Steam","region":"Global","price":"4.74","price_without_coupon":"4.99","discount":80,"discount_without_coupon":75,"in_basket":false,"coupon_info":[true,"PCGAMES5OFF",5,"Get 5% off your first purchase."],"bg":"https:\/\/imgcdn1.nexarda.com\/main\/games\/2013\/bioshock-infinite.banner.png"}
{"id":"1117","type":0,"store":"IndieGala","store_type":"Official Store","store_is_official":true,"store_css":"indiegala","store_image":"indiegala","edition_name":"Standard Edition","edition_html":"Standard&#x20;Edition&#x20;<i class=\"for-icon fab fa-windows\" title=\"Available on Windows\"><\/i>","platform":"Steam","region":"Global","price":"6.49","price_without_coupon":"6.49","discount":78,"discount_without_coupon":78,"in_basket":false,"coupon_info":[false,"",0,""],"bg":"https:\/\/imgcdn1.nexarda.com\/main\/games\/2013\/bioshock-infinite.banner.png"}
{"id":"1118","type":1,"store":"IndieGala","store_type":"Official Store","store_is_official":true,"store_css":"indiegala","store_image":"indiegala","edition_name":"Season Pass","edition_html":"Season&#x20;Pass&#x20;<i class=\"for-icon fab fa-windows\" title=\"Available on Windows\"><\/i>","platform":"Steam","region":"Global","price":"4.39","price_without_coupon":"4.39","discount":78,"discount_without_coupon":78,"in_basket":false,"coupon_info":[false,"",0,""],"bg":"https:\/\/imgcdn1.nexarda.com\/main\/games\/2013\/bioshock-infinite.banner.png"}
{"id":"1119","type":0,"store":"GOG","store_type":"Official Store","store_is_official":true,"store_css":"gog","store_image":"gog","edition_name":"Complete Edition","edition_html":"Complete&#x20;Edition&#x20;<i class=\"for-icon fab fa-windows\" title=\"Available on Windows\"><\/i>","platform":"GOG","region":"Global","price":"54.99","price_without_coupon":"54.99","discount":0,"discount_without_coupon":0,"in_basket":false,"coupon_info":[false,"",0,""],"bg":"https:\/\/imgcdn1.nexarda.com\/main\/games\/2013\/bioshock-infinite.banner.png"}
{"id":"1121","type":0,"store":"Games Republic","store_type":"Official Store","store_is_official":true,"store_css":"games-republic","store_image":"games-republic","edition_name":"Standard Edition","edition_html":"Standard&#x20;Edition&#x20;<i class=\"for-icon fab fa-windows\" title=\"Available on Windows\"><\/i>&#x20;<i class=\"for-icon fab fa-linux\" title=\"Available on Linux\"><\/i>","platform":"Steam","region":"Global","price":"8.17","price_without_coupon":"8.17","discount":73,"discount_without_coupon":73,"in_basket":false,"coupon_info":[false,"",0,""],"bg":"https:\/\/imgcdn1.nexarda.com\/main\/games\/2013\/bioshock-infinite.banner.png"}
{"id":"1122","type":1,"store":"Games Republic","store_type":"Official Store","store_is_official":true,"store_css":"games-republic","store_image":"games-republic","edition_name":"Season Pass","edition_html":"Season&#x20;Pass&#x20;<i class=\"for-icon fab fa-windows\" title=\"Available on Windows\"><\/i>&#x20;<i class=\"for-icon fab fa-linux\" title=\"Available on Linux\"><\/i>","platform":"Steam","region":"Global","price":"5.59","price_without_coupon":"5.59","discount":72,"discount_without_coupon":72,"in_basket":false,"coupon_info":[false,"",0,""],"bg":"https:\/\/imgcdn1.nexarda.com\/main\/games\/2013\/bioshock-infinite.banner.png"}
{"id":"1123","type":0,"store":"CDKeys","store_type":"Key Seller","store_is_official":false,"store_css":"cdkeys","store_image":"cdkeys","edition_name":"Standard Edition","edition_html":"Standard&#x20;Edition&#x20;<i class=\"for-icon fab fa-windows\" title=\"Available on Windows\"><\/i>&#x20;<i class=\"for-icon fab fa-linux\" title=\"Available on Linux\"><\/i>","platform":"Steam","region":"Global","price":"6.02","price_without_coupon":"6.02","discount":73,"discount_without_coupon":73,"in_basket":false,"coupon_info":[false,"",0,""],"bg":"https:\/\/imgcdn1.nexarda.com\/main\/games\/2013\/bioshock-infinite.banner.png"}
{"id":"1124","type":1,"store":"CDKeys","store_type":"Key Seller","store_is_official":false,"store_css":"cdkeys","store_image":"cdkeys","edition_name":"Season Pass","edition_html":"Season&#x20;Pass&#x20;<i class=\"for-icon fab fa-windows\" title=\"Available on Windows\"><\/i>&#x20;<i class=\"for-icon fab fa-linux\" title=\"Available on Linux\"><\/i>","platform":"Steam","region":"Global","price":"4.27","price_without_coupon":"4.27","discount":80,"discount_without_coupon":80,"in_basket":false,"coupon_info":[false,"",0,""],"bg":"https:\/\/imgcdn1.nexarda.com\/main\/games\/2013\/bioshock-infinite.banner.png"}
{"id":"1125","type":0,"store":"DLGamer","store_type":"Official Store","store_is_official":true,"store_css":"dlgamer","store_image":"dlgamer","edition_name":"Standard Edition","edition_html":"Standard&#x20;Edition&#x20;<i class=\"for-icon fab fa-windows\" title=\"Available on Windows\"><\/i>&#x20;<i class=\"for-icon fab fa-linux\" title=\"Available on Linux\"><\/i>&#x20;<i class=\"for-icon fab fa-apple\" title=\"Available on Mac OS\"><\/i>","platform":"Steam","region":"Global","price":"-99.00","price_without_coupon":"-99.00","discount":0,"discount_without_coupon":0,"in_basket":false,"coupon_info":[false,"",0,""],"bg":"https:\/\/imgcdn1.nexarda.com\/main\/games\/2013\/bioshock-infinite.banner.png"}
{"id":"1126","type":1,"store":"DLGamer","store_type":"Official Store","store_is_official":true,"store_css":"dlgamer","store_image":"dlgamer","edition_name":"Season Pass","edition_html":"Season&#x20;Pass&#x20;<i class=\"for-icon fab fa-windows\" title=\"Available on Windows\"><\/i>&#x20;<i class=\"for-icon fab fa-linux\" title=\"Available on Linux\"><\/i>","platform":"Steam","region":"Global","price":"-99.00","price_without_coupon":"-99.00","discount":0,"discount_without_coupon":0,"in_basket":false,"coupon_info":[false,"",0,""],"bg":"https:\/\/imgcdn1.nexarda.com\/main\/games\/2013\/bioshock-infinite.banner.png"}
{"id":"1127","type":0,"store":"Fanatical","store_type":"Official Store","store_is_official":true,"store_css":"fanatical","store_image":"fanatical","edition_name":"Standard Edition","edition_html":"Standard&#x20;Edition&#x20;<i class=\"for-icon fab fa-windows\" title=\"Available on Windows\"><\/i>","platform":"Steam","region":"Global","price":"6.59","price_without_coupon":"6.59","discount":78,"discount_without_coupon":78,"in_basket":false,"coupon_info":[false,"",0,""],"bg":"https:\/\/imgcdn1.nexarda.com\/main\/games\/2013\/bioshock-infinite.banner.png"}
{"id":"1128","type":0,"store":"Fanatical","store_type":"Official Store","store_is_official":true,"store_css":"fanatical","store_image":"fanatical","edition_name":"Standard Edition","edition_html":"Standard&#x20;Edition&#x20;<i class=\"for-icon fab fa-linux\" title=\"Available on Linux\"><\/i>&#x20;<i class=\"for-icon fab fa-apple\" title=\"Available on Mac OS\"><\/i>","platform":"Steam","region":"Global","price":"7.49","price_without_coupon":"7.49","discount":75,"discount_without_coupon":75,"in_basket":false,"coupon_info":[false,"",0,""],"bg":"https:\/\/imgcdn1.nexarda.com\/main\/games\/2013\/bioshock-infinite.banner.png"}
{"id":"1129","type":0,"store":"GamersGate","store_type":"Official Store","store_is_official":true,"store_css":"gamersgate","store_image":"gamersgate","edition_name":"Standard Edition","edition_html":"Standard&#x20;Edition&#x20;<i class=\"for-icon fab fa-windows\" title=\"Available on Windows\"><\/i>&#x20;<i class=\"for-icon fab fa-linux\" title=\"Available on Linux\"><\/i>","platform":"Steam","region":"Global","price":"7.50","price_without_coupon":"7.50","discount":74,"discount_without_coupon":74,"in_basket":false,"coupon_info":[false,"",0,""],"bg":"https:\/\/imgcdn1.nexarda.com\/main\/games\/2013\/bioshock-infinite.banner.png"}
{"id":"1130","type":1,"store":"GamersGate","store_type":"Official Store","store_is_official":true,"store_css":"gamersgate","store_image":"gamersgate","edition_name":"Season Pass","edition_html":"Season&#x20;Pass&#x20;<i class=\"for-icon fab fa-windows\" title=\"Available on Windows\"><\/i>&#x20;<i class=\"for-icon fab fa-linux\" title=\"Available on Linux\"><\/i>","platform":"Steam","region":"Global","price":"5.00","price_without_coupon":"5.00","discount":74,"discount_without_coupon":74,"in_basket":false,"coupon_info":[false,"",0,""],"bg":"https:\/\/imgcdn1.nexarda.com\/main\/games\/2013\/bioshock-infinite.banner.png"}
{"id":"1131","type":0,"store":"Green Man Gaming","store_type":"Official Store","store_is_official":true,"store_css":"green-man-gaming","store_image":"green-man-gaming","edition_name":"Standard Edition","edition_html":"Standard&#x20;Edition&#x20;<i class=\"for-icon fab fa-windows\" title=\"Available on Windows\"><\/i>","platform":"Steam","region":"Global","price":"6.45","price_without_coupon":"6.45","discount":78,"discount_without_coupon":78,"in_basket":false,"coupon_info":[false,"",0,""],"bg":"https:\/\/imgcdn1.nexarda.com\/main\/games\/2013\/bioshock-infinite.banner.png"}
{"id":"1132","type":1,"store":"Green Man Gaming","store_type":"Official Store","store_is_official":true,"store_css":"green-man-gaming","store_image":"green-man-gaming","edition_name":"Season Pass","edition_html":"Season&#x20;Pass&#x20;<i class=\"for-icon fab fa-windows\" title=\"Available on Windows\"><\/i>","platform":"Steam","region":"Global","price":"4.30","price_without_coupon":"4.30","discount":78,"discount_without_coupon":78,"in_basket":false,"coupon_info":[false,"",0,""],"bg":"https:\/\/imgcdn1.nexarda.com\/main\/games\/2013\/bioshock-infinite.banner.png"}
{"id":"1133","type":1,"store":"Green Man Gaming","store_type":"Official Store","store_is_official":true,"store_css":"green-man-gaming","store_image":"green-man-gaming","edition_name":"Season Pass","edition_html":"Season&#x20;Pass&#x20;<i class=\"for-icon fab fa-apple\" title=\"Available on Mac OS\"><\/i>","platform":"Steam","region":"Global","price":"19.99","price_without_coupon":"19.99","discount":0,"discount_without_coupon":0,"in_basket":false,"coupon_info":[false,"",0,""],"bg":"https:\/\/imgcdn1.nexarda.com\/main\/games\/2013\/bioshock-infinite.banner.png"}
{"id":"1134","type":0,"store":"Green Man Gaming","store_type":"Official Store","store_is_official":true,"store_css":"green-man-gaming","store_image":"green-man-gaming","edition_name":"Standard Edition","edition_html":"Standard&#x20;Edition&#x20;<i class=\"for-icon fab fa-apple\" title=\"Available on Mac OS\"><\/i>","platform":"Steam","region":"Global","price":"29.99","price_without_coupon":"29.99","discount":0,"discount_without_coupon":0,"in_basket":false,"coupon_info":[false,"",0,""],"bg":"https:\/\/imgcdn1.nexarda.com\/main\/games\/2013\/bioshock-infinite.banner.png"}
{"id":"8568","type":0,"store":"HRK Game","store_type":"Key Seller","store_is_official":false,"store_css":"hrk-game","store_image":"hrk","edition_name":"Standard Edition","edition_html":"Standard&#x20;Edition&#x20;<i class=\"for-icon fab fa-windows\" title=\"Available on Windows\"><\/i>&#x20;<i class=\"for-icon fab fa-linux\" title=\"Available on Linux\"><\/i>&#x20;<i class=\"for-icon fab fa-apple\" title=\"Available on Mac OS\"><\/i>","platform":"Steam","region":"Global","price":"5.09","price_without_coupon":"5.09","discount":83,"discount_without_coupon":83,"in_basket":false,"coupon_info":[false,"",0,""],"bg":"https:\/\/imgcdn1.nexarda.com\/main\/games\/2013\/bioshock-infinite.banner.png"}