What It's All About
About Dark Souls
Want the latest version of this game? Check out Dark Souls Remastered.
Dark Souls is an action role-playing game developed by FromSoftware and published by Bandai Namco Entertainment.
ABOUT:
Dark Souls is the new action role-playing game from the developers who brought you Demon's Souls, FromSoftware. Dark Souls will have many familiar features: A dark fantasy universe, tense dungeon crawling, fearsome enemy encounters and unique online interactions. Dark Souls is a spiritual successor to Demon's, not a sequel. Prepare for a new, despair-inducing world, with a vast, fully-explorable horizon and vertically-oriented landforms. Prepare for a new, mysterious story, centered around the the world of Lodran, but most of all, prepare to die. You will face countless murderous traps, countless darkly grotesque mobs and several gargantuan, supremely powerful demons and dragons bosses. You must learn from death to persist through this unforgiving world. And you aren't alone. Dark Souls allows the spirits of other players to show up in your world, so you can learn from their deaths and they can learn from yours. You can also summon players into your world to co-op adventure, or invade other's worlds to PVP battle. New to Dark Souls are Bonfires, which serve as check points as you fight your way through this epic adventure. While rested at Bonfires, your health and magic replenish but at a cost, all mobs respawn. Beware: There is no place in Dark Souls that is truly safe. With days of game play and an even more punishing difficulty level, Dark Souls will be the most deeply challenging game you play this year. Can you live through a million deaths and earn your legacy?
---
Sorry, we don't currently have the system requirements for Dark Souls.
You can search for this game on PCGameBenchmark.com (opens in new tab).
---
We use ESRB for ratings as it's easier for us, we may add others like PEGI in the future.
---
These are a list of genres and tags that we applied to this game.
Action
Adventure
Fantasy
Hardcore
Horror
Puzzle
Role Playing
These are a list of features the game has (e.g. multiplayer, controller support & cloud saves).
Achievements
Cloud Saves
Controller Support
Singleplayer
Third Person
Developed by FromSoftware.

Published by Bandai Namco Entertainment.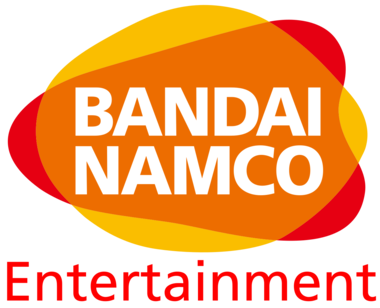 See What Others Say About This Game
Dark Souls Reviews
Write A Review For Dark Souls
User Reviews (0)
Average rating is 0/10 (0% recommend).
These reviews are written by NEXARDA users.

Critic Reviews (0)
We don't have any ratings from OpenCritic yet.
These reviews are provided by OpenCritic.
Compare Prices & Save Money
Buy Dark Souls
Support the game developers & publishers by purchasing from Official Stores! You might have to pay a bit more but you'll help the game creators a lot. Click here to show Official Store offers only.
Thank you for showing Official Store offers, by purchasing from an Official Store you will support the developers & publishers of this game so they can continue releasing awesome games & updates.
Dark Souls
Dark Souls is an action role-playing game developed by FromSoftware and published by Bandai Namco Entertainment.
"Support Studio" mode has been enabled!
The developer(s)/publisher(s) would like you to purchase this game from an Official Store. Buying from an Official Store directly supports the creators of this game. This is of course optional and you can see all offers if you click here.
{"id":"449","type":0,"store":"CDKeys","store_type":"Key Seller","store_is_official":false,"store_css":"cdkeys","store_image":"cdkeys","edition_name":"Standard Edition","edition_html":"Standard&#x20;Edition&#x20;<i class=\"for-icon fab fa-xbox\" title=\"Available on Xbox 360\"><\/i><span class=\"for-icon-text\" data-shape=\"xbox\">XBOX 360<\/span>&#x20;<i class=\"for-icon fab fa-xbox\" title=\"Available on Xbox One\"><\/i><span class=\"for-icon-text\" data-shape=\"xbox\">XBOX ONE<\/span>","platform":"Xbox","region":"Global","price":"-1.00","price_without_coupon":"-1.00","discount":0,"discount_without_coupon":0,"in_basket":false,"coupon_info":[false,"",0,""],"bg":"https:\/\/imgcdn1.nexarda.com\/main\/games\/2011\/dark-souls.banner.png"}
{"id":"3413","type":0,"store":"Steam","store_type":"Official Store","store_is_official":true,"store_css":"steam","store_image":"steam","edition_name":"Prepare To Die Edition","edition_html":"Prepare&#x20;To&#x20;Die&#x20;Edition&#x20;<i class=\"for-icon fab fa-windows\" title=\"Available on Windows\"><\/i>","platform":"Steam","region":"Global","price":"-99.00","price_without_coupon":"-99.00","discount":0,"discount_without_coupon":0,"in_basket":false,"coupon_info":[false,"",0,""],"bg":"https:\/\/imgcdn1.nexarda.com\/main\/games\/2011\/dark-souls.banner.png"}
{"id":"3414","type":0,"store":"Instant Gaming","store_type":"Key Seller","store_is_official":false,"store_css":"instant-gaming","store_image":"instant-gaming","edition_name":"Prepare To Die Edition","edition_html":"Prepare&#x20;To&#x20;Die&#x20;Edition&#x20;<i class=\"for-icon fab fa-windows\" title=\"Available on Windows\"><\/i>","platform":"Steam","region":"Global","price":"-1.00","price_without_coupon":"-1.00","discount":0,"discount_without_coupon":0,"in_basket":false,"coupon_info":[false,"",0,""],"bg":"https:\/\/imgcdn1.nexarda.com\/main\/games\/2011\/dark-souls.banner.png"}
{"id":"21303","type":0,"store":"Base","store_type":"Official Store","store_is_official":true,"store_css":"base","store_image":"base","edition_name":"Prepare to Die Edition","edition_html":"Prepare&#x20;to&#x20;Die&#x20;Edition&#x20;<i class=\"for-icon fab fa-playstation\" title=\"Available on PlayStation 3\"><\/i><span class=\"for-icon-text\" data-shape=\"playstation\">PS3<\/span>","platform":"PlayStation","region":"Global","price":"21.99","price_without_coupon":"21.99","discount":0,"discount_without_coupon":0,"in_basket":false,"coupon_info":[false,"",0,""],"bg":"https:\/\/imgcdn1.nexarda.com\/main\/games\/2011\/dark-souls.banner.png"}
{"id":"21304","type":0,"store":"CeX","store_type":"Marketplace","store_is_official":false,"store_css":"cex","store_image":"cex","edition_name":"Standard Edition","edition_html":"Standard&#x20;Edition&#x20;<i class=\"for-icon fab fa-playstation\" title=\"Available on PlayStation 3\"><\/i><span class=\"for-icon-text\" data-shape=\"playstation\">PS3<\/span>","platform":"PlayStation","region":"Global","price":"-99.00","price_without_coupon":"-99.00","discount":0,"discount_without_coupon":0,"in_basket":false,"coupon_info":[false,"",0,""],"bg":"https:\/\/imgcdn1.nexarda.com\/main\/games\/2011\/dark-souls.banner.png"}
{"id":"21305","type":0,"store":"CeX","store_type":"Marketplace","store_is_official":false,"store_css":"cex","store_image":"cex","edition_name":"Standard Edition","edition_html":"Standard&#x20;Edition&#x20;<i class=\"for-icon fab fa-xbox\" title=\"Available on Xbox 360\"><\/i><span class=\"for-icon-text\" data-shape=\"xbox\">XBOX 360<\/span>","platform":"Xbox","region":"Global","price":"-99.00","price_without_coupon":"-99.00","discount":0,"discount_without_coupon":0,"in_basket":false,"coupon_info":[false,"",0,""],"bg":"https:\/\/imgcdn1.nexarda.com\/main\/games\/2011\/dark-souls.banner.png"}
{"id":"21306","type":0,"store":"CeX","store_type":"Marketplace","store_is_official":false,"store_css":"cex","store_image":"cex","edition_name":"Prepare to Die Edition","edition_html":"Prepare&#x20;to&#x20;Die&#x20;Edition&#x20;<i class=\"for-icon fab fa-xbox\" title=\"Available on Xbox 360\"><\/i><span class=\"for-icon-text\" data-shape=\"xbox\">XBOX 360<\/span>","platform":"Xbox","region":"Global","price":"-99.00","price_without_coupon":"-99.00","discount":0,"discount_without_coupon":0,"in_basket":false,"coupon_info":[false,"",0,""],"bg":"https:\/\/imgcdn1.nexarda.com\/main\/games\/2011\/dark-souls.banner.png"}
{"id":"21307","type":0,"store":"CeX","store_type":"Marketplace","store_is_official":false,"store_css":"cex","store_image":"cex","edition_name":"Prepare to Die Edition","edition_html":"Prepare&#x20;to&#x20;Die&#x20;Edition&#x20;<i class=\"for-icon fab fa-playstation\" title=\"Available on PlayStation 3\"><\/i><span class=\"for-icon-text\" data-shape=\"playstation\">PS3<\/span>","platform":"PlayStation","region":"Global","price":"-99.00","price_without_coupon":"-99.00","discount":0,"discount_without_coupon":0,"in_basket":false,"coupon_info":[false,"",0,""],"bg":"https:\/\/imgcdn1.nexarda.com\/main\/games\/2011\/dark-souls.banner.png"}
{"id":"21308","type":0,"store":"Eneba","store_type":"Marketplace","store_is_official":false,"store_css":"eneba","store_image":"eneba","edition_name":"Prepare to Die Edition","edition_html":"Prepare&#x20;to&#x20;Die&#x20;Edition&#x20;<i class=\"for-icon fab fa-windows\" title=\"Available on Windows\"><\/i>","platform":"Steam","region":"Global","price":"-99.00","price_without_coupon":"-99.00","discount":3,"discount_without_coupon":0,"in_basket":false,"coupon_info":[true,"NEXARDA",3,"Should work on everything."],"bg":"https:\/\/imgcdn1.nexarda.com\/main\/games\/2011\/dark-souls.banner.png"}
{"id":"21309","type":0,"store":"G2A","store_type":"Marketplace","store_is_official":false,"store_css":"gtwoa","store_image":"g2a","edition_name":"Prepare to Die Edition","edition_html":"Prepare&#x20;to&#x20;Die&#x20;Edition&#x20;<i class=\"for-icon fab fa-windows\" title=\"Available on Windows\"><\/i>","platform":"Steam","region":"Global","price":"65.77","price_without_coupon":"65.77","discount":0,"discount_without_coupon":0,"in_basket":false,"coupon_info":[false,"",0,""],"bg":"https:\/\/imgcdn1.nexarda.com\/main\/games\/2011\/dark-souls.banner.png"}
{"id":"21310","type":0,"store":"Gamivo","store_type":"Marketplace","store_is_official":false,"store_css":"gamivo","store_image":"gamivo","edition_name":"Prepare to Die Edition","edition_html":"Prepare&#x20;to&#x20;Die&#x20;Edition&#x20;<i class=\"for-icon fab fa-windows\" title=\"Available on Windows\"><\/i>","platform":"Steam","region":"Global","price":"100.03","price_without_coupon":"108.73","discount":8,"discount_without_coupon":0,"in_basket":false,"coupon_info":[true,"ROBO4",8,"Should work on all products, gives 8% off total basket price at checkout."],"bg":"https:\/\/imgcdn1.nexarda.com\/main\/games\/2011\/dark-souls.banner.png"}
{"id":"21311","type":0,"store":"HRK Game","store_type":"Key Seller","store_is_official":false,"store_css":"hrk-game","store_image":"hrk","edition_name":"Prepare to Die Edition","edition_html":"Prepare&#x20;to&#x20;Die&#x20;Edition&#x20;<i class=\"for-icon fab fa-windows\" title=\"Available on Windows\"><\/i>","platform":"Steam","region":"Global","price":"-99.00","price_without_coupon":"-99.00","discount":0,"discount_without_coupon":0,"in_basket":false,"coupon_info":[false,"",0,""],"bg":"https:\/\/imgcdn1.nexarda.com\/main\/games\/2011\/dark-souls.banner.png"}
{"id":"21312","type":0,"store":"Microsoft Store","store_type":"Official Store","store_is_official":true,"store_css":"microsoft-store","store_image":"microsoft-store","edition_name":"Standard Edition","edition_html":"Standard&#x20;Edition&#x20;<i class=\"for-icon fab fa-xbox\" title=\"Available on Xbox 360\"><\/i><span class=\"for-icon-text\" data-shape=\"xbox\">XBOX 360<\/span>&#x20;<i class=\"for-icon fab fa-xbox\" title=\"Available on Xbox One\"><\/i><span class=\"for-icon-text\" data-shape=\"xbox\">XBOX ONE<\/span>","platform":"Xbox","region":"Global","price":"-99.00","price_without_coupon":"-99.00","discount":0,"discount_without_coupon":0,"in_basket":false,"coupon_info":[false,"",0,""],"bg":"https:\/\/imgcdn1.nexarda.com\/main\/games\/2011\/dark-souls.banner.png"}