About The Company
BetaDwarf Entertainment
BetaDwarf is an ambitious venture company where we push the boundaries of co-op games to create lifelong friendships all around and across the world. It all started in Copenhagen with a small group squatting in a university classroom for 7 months, getting discovered and moving in together for 3 years. Through a kickstarter, a private bank loan and perseverance we released FORCED, selling 500,000+ copies and since reaching millions of players with Minion Masters.

BetaDwarf Entertainment On Social Media
Follow BetaDwarf Entertainment
BetaDwarf Entertainment Is Best Known For
Most Popular Games
Latest Releases By BetaDwarf Entertainment
Newly Released Games
Released Games By BetaDwarf Entertainment
Released Games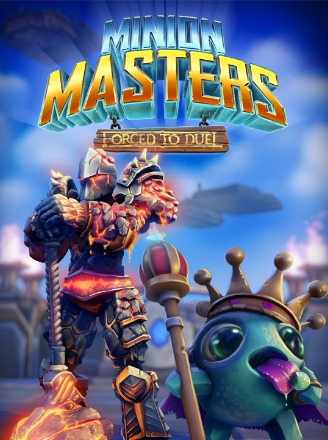 PLAY RIGHT NOW!
FREE TO PLAY
Minion Masters
Released 24th May 2019
Upcoming Games By BetaDwarf Entertainment
Upcoming Games