What It's All About
About Legrand Legacy: Tale of the Fatebounds
LEGRAND LEGACY: Tale of the Fatebounds is a love letter to our all time favorite JRPGs with a fresh take on classic turn-based combat and tactics. Welcome to Legrand, a beautifully hand-drawn world riddled with curious creatures, devastating wars, and intriguing tales of vengeance and redemption. Embark on an epic adventure through this sprawling fantasy universe and fight alongside the Fatebounds as they attempt to bring peace to Legrand! But be careful who you trust because everyone has a secret to hide…
---
Here are the system requirements for Legrand Legacy: Tale of the Fatebounds (thanks to PCGameBenchmark.com).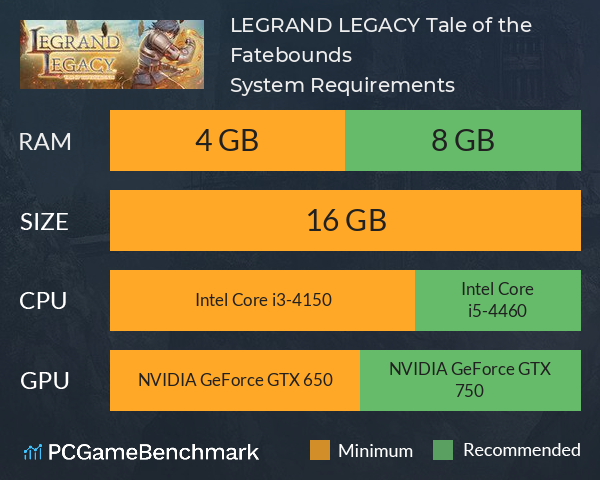 ---
We use ESRB for ratings as it's easier for us, we may add others like PEGI in the future.
---
These are a list of genres and tags that we applied to this game.
Action
Adventure
Anime
Fantasy
Open World
Role Playing
Story Rich
These are a list of features the game has (e.g. multiplayer, controller support & cloud saves).
Achievements
Cloud Saves
Controller Support
Singleplayer
Turn Based
Developed by SEMISOFT. Published by Another Indie.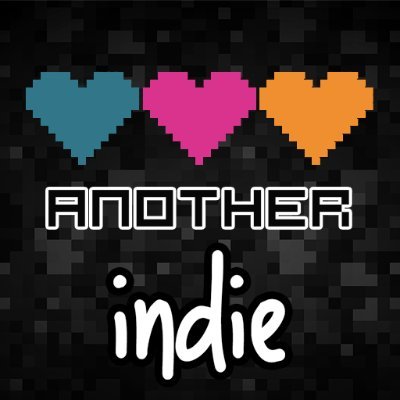 See What Others Say About This Game
Legrand Legacy: Tale of the Fatebounds Reviews
Write A Review For Legrand Legacy: Tale of the Fatebounds
User Reviews (0)
Average rating is 0/10 (0% recommend).
These reviews are written by NEXARDA users.

Critic Reviews (0)
We don't have any ratings from OpenCritic yet.
These reviews are provided by OpenCritic.
Compare Prices & Save Money
Buy Legrand Legacy: Tale of the Fatebounds
Support the game developers & publishers by purchasing from Official Stores! You might have to pay a bit more but you'll help the game creators a lot. Click here to show Official Store offers only.
Thank you for showing Official Store offers, by purchasing from an Official Store you will support the developers & publishers of this game so they can continue releasing awesome games & updates.
Legrand Legacy: Tale of the Fatebounds
LEGRAND LEGACY: Tale of the Fatebounds is a love letter to our all time favorite JRPGs with a fresh take on classic turn-based combat and tactics. Welcome to Legrand, a beautifully hand-drawn world riddled with curious creatures, devastating wars, and intriguing tales of vengeance and redemption. Embark on an epic adventure through this sprawling fantasy universe and fight alongside the Fatebounds as they attempt to bring peace to Legrand! But be careful who you trust because everyone has a secret to hide…
"Support Studio" mode has been enabled!
The developer(s)/publisher(s) would like you to purchase this game from an Official Store. Buying from an Official Store directly supports the creators of this game. This is of course optional and you can see all offers if you click here.
{"id":"24037","type":0,"store":"Steam","store_type":"Official Store","store_is_official":true,"store_css":"steam","store_image":"steam","edition_name":"Standard Edition","edition_html":"Standard&#x20;Edition&#x20;<i class=\"for-icon fab fa-windows\" title=\"Available on Windows\"><\/i>","platform":"Steam","region":"Global","price":"1.99","price_without_coupon":"1.99","discount":90,"discount_without_coupon":90,"in_basket":false,"coupon_info":[false,"",0,""],"bg":"https:\/\/imgcdn1.nexarda.com\/uploads\/-\/2020\/1605812465-55915570bf734693b3ea3f33b2766ba36ea2ed3d28e687e9206e45f8323983e5.jpg"}
{"id":"24038","type":0,"store":"Eneba","store_type":"Marketplace","store_is_official":false,"store_css":"eneba","store_image":"eneba","edition_name":"Standard Edition","edition_html":"Standard&#x20;Edition&#x20;<i class=\"for-icon fab fa-windows\" title=\"Available on Windows\"><\/i>","platform":"Steam","region":"Global","price":"4.83","price_without_coupon":"4.98","discount":3,"discount_without_coupon":0,"in_basket":false,"coupon_info":[true,"NEXARDA",3,"Should work on everything."],"bg":"https:\/\/imgcdn1.nexarda.com\/uploads\/-\/2020\/1605812465-55915570bf734693b3ea3f33b2766ba36ea2ed3d28e687e9206e45f8323983e5.jpg"}
{"id":"24039","type":0,"store":"Fanatical","store_type":"Official Store","store_is_official":true,"store_css":"fanatical","store_image":"fanatical","edition_name":"Standard Edition","edition_html":"Standard&#x20;Edition&#x20;<i class=\"for-icon fab fa-windows\" title=\"Available on Windows\"><\/i>","platform":"Steam","region":"Global","price":"14.69","price_without_coupon":"14.69","discount":26,"discount_without_coupon":26,"in_basket":false,"coupon_info":[false,"",0,""],"bg":"https:\/\/imgcdn1.nexarda.com\/uploads\/-\/2020\/1605812465-55915570bf734693b3ea3f33b2766ba36ea2ed3d28e687e9206e45f8323983e5.jpg"}
{"id":"24040","type":0,"store":"G2A","store_type":"Marketplace","store_is_official":false,"store_css":"gtwoa","store_image":"g2a","edition_name":"Standard Edition","edition_html":"Standard&#x20;Edition&#x20;<i class=\"for-icon fab fa-windows\" title=\"Available on Windows\"><\/i>","platform":"Steam","region":"Global","price":"6.08","price_without_coupon":"6.08","discount":0,"discount_without_coupon":0,"in_basket":false,"coupon_info":[false,"",0,""],"bg":"https:\/\/imgcdn1.nexarda.com\/uploads\/-\/2020\/1605812465-55915570bf734693b3ea3f33b2766ba36ea2ed3d28e687e9206e45f8323983e5.jpg"}
{"id":"24041","type":0,"store":"Gamivo","store_type":"Marketplace","store_is_official":false,"store_css":"gamivo","store_image":"gamivo","edition_name":"Standard Edition","edition_html":"Standard&#x20;Edition&#x20;<i class=\"for-icon fab fa-windows\" title=\"Available on Windows\"><\/i>","platform":"Steam","region":"Global","price":"4.00","price_without_coupon":"4.35","discount":8,"discount_without_coupon":0,"in_basket":false,"coupon_info":[true,"ROBO4",8,"Should work on all products, gives 8% off total basket price at checkout."],"bg":"https:\/\/imgcdn1.nexarda.com\/uploads\/-\/2020\/1605812465-55915570bf734693b3ea3f33b2766ba36ea2ed3d28e687e9206e45f8323983e5.jpg"}
{"id":"24042","type":0,"store":"HRK Game","store_type":"Key Seller","store_is_official":false,"store_css":"hrk-game","store_image":"hrk","edition_name":"Standard Edition","edition_html":"Standard&#x20;Edition&#x20;<i class=\"for-icon fab fa-windows\" title=\"Available on Windows\"><\/i>","platform":"Steam","region":"Global","price":"4.69","price_without_coupon":"4.69","discount":76,"discount_without_coupon":76,"in_basket":false,"coupon_info":[false,"",0,""],"bg":"https:\/\/imgcdn1.nexarda.com\/uploads\/-\/2020\/1605812465-55915570bf734693b3ea3f33b2766ba36ea2ed3d28e687e9206e45f8323983e5.jpg"}
{"id":"24043","type":0,"store":"Humble Store","store_type":"Official Store","store_is_official":true,"store_css":"humble-store","store_image":"humble-store","edition_name":"Standard Edition","edition_html":"Standard&#x20;Edition&#x20;<i class=\"for-icon fab fa-windows\" title=\"Available on Windows\"><\/i>","platform":"Steam","region":"Global","price":"1.99","price_without_coupon":"1.99","discount":90,"discount_without_coupon":90,"in_basket":false,"coupon_info":[false,"",0,""],"bg":"https:\/\/imgcdn1.nexarda.com\/uploads\/-\/2020\/1605812465-55915570bf734693b3ea3f33b2766ba36ea2ed3d28e687e9206e45f8323983e5.jpg"}
{"id":"24044","type":0,"store":"Kinguin","store_type":"Marketplace","store_is_official":false,"store_css":"kinguin","store_image":"kinguin","edition_name":"Standard Edition","edition_html":"Standard&#x20;Edition&#x20;<i class=\"for-icon fab fa-windows\" title=\"Available on Windows\"><\/i>","platform":"Steam","region":"Global","price":"4.34","price_without_coupon":"4.34","discount":0,"discount_without_coupon":0,"in_basket":false,"coupon_info":[false,"",0,""],"bg":"https:\/\/imgcdn1.nexarda.com\/uploads\/-\/2020\/1605812465-55915570bf734693b3ea3f33b2766ba36ea2ed3d28e687e9206e45f8323983e5.jpg"}
{"id":"24045","type":0,"store":"GOG","store_type":"Official Store","store_is_official":true,"store_css":"gog","store_image":"gog","edition_name":"Standard Edition","edition_html":"Standard&#x20;Edition&#x20;<i class=\"for-icon fab fa-windows\" title=\"Available on Windows\"><\/i>","platform":"GOG","region":"Global","price":"19.99","price_without_coupon":"19.99","discount":0,"discount_without_coupon":0,"in_basket":false,"coupon_info":[false,"",0,""],"bg":"https:\/\/imgcdn1.nexarda.com\/uploads\/-\/2020\/1605812465-55915570bf734693b3ea3f33b2766ba36ea2ed3d28e687e9206e45f8323983e5.jpg"}
{"id":"24046","type":0,"store":"Microsoft Store","store_type":"Official Store","store_is_official":true,"store_css":"microsoft-store","store_image":"microsoft-store","edition_name":"Standard Edition","edition_html":"Standard&#x20;Edition&#x20;<i class=\"for-icon fab fa-windows\" title=\"Available on Windows\"><\/i>&#x20;<i class=\"for-icon fab fa-xbox\" title=\"Available on Xbox One\"><\/i><span class=\"for-icon-text\" data-shape=\"xbox\">XBOX ONE<\/span>","platform":"Xbox Play Anywhere","region":"Global","price":"19.99","price_without_coupon":"19.99","discount":0,"discount_without_coupon":0,"in_basket":false,"coupon_info":[false,"",0,""],"bg":"https:\/\/imgcdn1.nexarda.com\/uploads\/-\/2020\/1605812465-55915570bf734693b3ea3f33b2766ba36ea2ed3d28e687e9206e45f8323983e5.jpg"}
{"id":"24047","type":0,"store":"PlayStation Store","store_type":"Official Store","store_is_official":true,"store_css":"playstation-store","store_image":"playstation-store","edition_name":"Standard Edition","edition_html":"Standard&#x20;Edition&#x20;<i class=\"for-icon fab fa-playstation\" title=\"Available on PlayStation 4\"><\/i><span class=\"for-icon-text\" data-shape=\"playstation\">PS4<\/span>","platform":"PlayStation","region":"Global","price":"19.99","price_without_coupon":"19.99","discount":0,"discount_without_coupon":0,"in_basket":false,"coupon_info":[false,"",0,""],"bg":"https:\/\/imgcdn1.nexarda.com\/uploads\/-\/2020\/1605812465-55915570bf734693b3ea3f33b2766ba36ea2ed3d28e687e9206e45f8323983e5.jpg"}
{"id":"24048","type":0,"store":"Nintendo Store","store_type":"Official Store","store_is_official":true,"store_css":"nintendo-store","store_image":"nintendo-store","edition_name":"Standard Edition","edition_html":"Standard&#x20;Edition&#x20;<i class=\"for-icon fas fa-gamepad\" title=\"Available on Nintendo Switch\"><\/i><span class=\"for-icon-text\" data-shape=\"switch\">SWITCH<\/span>","platform":"Nintendo","region":"Global","price":"19.99","price_without_coupon":"19.99","discount":0,"discount_without_coupon":0,"in_basket":false,"coupon_info":[false,"",0,""],"bg":"https:\/\/imgcdn1.nexarda.com\/uploads\/-\/2020\/1605812465-55915570bf734693b3ea3f33b2766ba36ea2ed3d28e687e9206e45f8323983e5.jpg"}
{"id":"24049","type":0,"store":"Origin","store_type":"Official Store","store_is_official":true,"store_css":"origin","store_image":"origin","edition_name":"Standard Edition","edition_html":"Standard&#x20;Edition&#x20;<i class=\"for-icon fab fa-windows\" title=\"Available on Windows\"><\/i>","platform":"Origin","region":"Global","price":"19.99","price_without_coupon":"19.99","discount":0,"discount_without_coupon":0,"in_basket":false,"coupon_info":[false,"",0,""],"bg":"https:\/\/imgcdn1.nexarda.com\/uploads\/-\/2020\/1605812465-55915570bf734693b3ea3f33b2766ba36ea2ed3d28e687e9206e45f8323983e5.jpg"}