What It's All About
About F1 2018
F1 2018 is a racing video game and the tenth instalment in the Formula One video game franchise developed and published by Codemasters.
F1 2018 features substantial revisions to its career mode compared to previous systems. F1 2017 introduced a detailed progression system that allowed the player to focus on developing the engine, chassis and aerodynamics of their car. This will be simplified in F1 2018 as Codemasters' research demonstrated that players were losing interest in the game before completing the car's development cycle.
UPGRADES:
Players develop their cars by spending "development points", which are earned by meeting research and development targets during free practice sessions. Codemasters have introduced a wider range of free practice programs to the game in a bid to extend the game's longevity. At the halfway point of each championship, the player has the option of ending their development cycle and banking all future development points for the next championship. This function has a renewed importance in F1 2018 as teams are subject to rule changes at the end of each championship which can potentially compromise the car's performance.
CLASSIC CARS:
As with previous titles, F1 2018 includes "Classic Cars", or Formula One cars from previous seasons. The game includes the McLaren M23 and Ferrari 312T, which were driven by James Hunt and Niki Lauda during the 1976 championship; the Brawn BGP 001, the car which Jenson Button and Brawn GP won the 2009 World Drivers' and World Constructors' Championships; and the Williams FW25, the car with which Juan Pablo Montoya finished third in the 2003 championship. All of the Classic Cars that were featured in F1 2017 are included in F1 2018.
---
Sorry, we don't currently have the system requirements for F1 2018.
You can search for this game on PCGameBenchmark.com (opens in new tab).
---
We use ESRB for ratings as it's easier for us, we may add others like PEGI in the future.
---
These are a list of genres and tags that we applied to this game.
Driving
Racing
Simulation
These are a list of features the game has (e.g. multiplayer, controller support & cloud saves).
Achievements
Cloud Saves
Controller Support
First Person
Multiplayer
Singleplayer
Developed by Codemasters.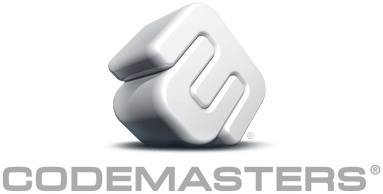 Published by Codemasters.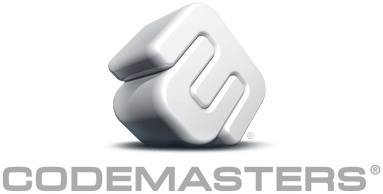 See What Others Say About This Game
F1 2018 Reviews
Write A Review For F1 2018
User Reviews (0)
Average rating is 0/10 (0% recommend).
These reviews are written by NEXARDA users.

Critic Reviews (0)
We don't have any ratings from OpenCritic yet.
These reviews are provided by OpenCritic.
Compare Prices & Save Money
Buy F1 2018
Support the game developers & publishers by purchasing from Official Stores! You might have to pay a bit more but you'll help the game creators a lot. Click here to show Official Store offers only.
Thank you for showing Official Store offers, by purchasing from an Official Store you will support the developers & publishers of this game so they can continue releasing awesome games & updates.
F1 2018
F1 2018 is a racing video game and the tenth instalment in the Formula One video game franchise developed and published by Codemasters.
"Support Studio" mode has been enabled!
The developer(s)/publisher(s) would like you to purchase this game from an Official Store. Buying from an Official Store directly supports the creators of this game. This is of course optional and you can see all offers if you click here.
{"id":"420","type":0,"store":"Steam","store_type":"Official Store","store_is_official":true,"store_css":"steam","store_image":"steam","edition_name":"Standard Edition","edition_html":"Standard&#x20;Edition&#x20;<i class=\"for-icon fab fa-windows\" title=\"Available on Windows\"><\/i>","platform":"Steam","region":"Global","price":"24.99","price_without_coupon":"24.99","discount":0,"discount_without_coupon":0,"in_basket":false,"coupon_info":[false,"",0,""],"bg":"https:\/\/imgcdn1.nexarda.com\/main\/games\/2018\/f1-2018.banner.png"}
{"id":"421","type":0,"store":"Microsoft Store","store_type":"Official Store","store_is_official":true,"store_css":"microsoft-store","store_image":"microsoft-store","edition_name":"Standard Edition","edition_html":"Standard&#x20;Edition&#x20;<i class=\"for-icon fab fa-xbox\" title=\"Available on Xbox One\"><\/i><span class=\"for-icon-text\" data-shape=\"xbox\">XBOX ONE<\/span>","platform":"Xbox","region":"Global","price":"29.99","price_without_coupon":"29.99","discount":0,"discount_without_coupon":0,"in_basket":false,"coupon_info":[false,"",0,""],"bg":"https:\/\/imgcdn1.nexarda.com\/main\/games\/2018\/f1-2018.banner.png"}
{"id":"422","type":0,"store":"PlayStation Store","store_type":"Official Store","store_is_official":true,"store_css":"playstation-store","store_image":"playstation-store","edition_name":"Standard Edition","edition_html":"Standard&#x20;Edition&#x20;<i class=\"for-icon fab fa-playstation\" title=\"Available on PlayStation 4\"><\/i><span class=\"for-icon-text\" data-shape=\"playstation\">PS4<\/span>","platform":"PlayStation","region":"Global","price":"44.99","price_without_coupon":"44.99","discount":0,"discount_without_coupon":0,"in_basket":false,"coupon_info":[false,"",0,""],"bg":"https:\/\/imgcdn1.nexarda.com\/main\/games\/2018\/f1-2018.banner.png"}
{"id":"995","type":0,"store":"Instant Gaming","store_type":"Key Seller","store_is_official":false,"store_css":"instant-gaming","store_image":"instant-gaming","edition_name":"Standard Edition","edition_html":"Standard&#x20;Edition&#x20;<i class=\"for-icon fab fa-windows\" title=\"Available on Windows\"><\/i>","platform":"Steam","region":"Global","price":"2.30","price_without_coupon":"2.30","discount":90,"discount_without_coupon":90,"in_basket":false,"coupon_info":[false,"",0,""],"bg":"https:\/\/imgcdn1.nexarda.com\/main\/games\/2018\/f1-2018.banner.png"}
{"id":"996","type":0,"store":"CDKeys","store_type":"Key Seller","store_is_official":false,"store_css":"cdkeys","store_image":"cdkeys","edition_name":"Headline Edition","edition_html":"Headline&#x20;Edition&#x20;<i class=\"for-icon fab fa-windows\" title=\"Available on Windows\"><\/i>","platform":"Steam","region":"Global","price":"9.03","price_without_coupon":"9.03","discount":84,"discount_without_coupon":84,"in_basket":false,"coupon_info":[false,"",0,""],"bg":"https:\/\/imgcdn1.nexarda.com\/main\/games\/2018\/f1-2018.banner.png"}
{"id":"997","type":0,"store":"Green Man Gaming","store_type":"Official Store","store_is_official":true,"store_css":"green-man-gaming","store_image":"green-man-gaming","edition_name":"Standard Edition","edition_html":"Standard&#x20;Edition&#x20;<i class=\"for-icon fab fa-windows\" title=\"Available on Windows\"><\/i>","platform":"Steam","region":"Global","price":"5.31","price_without_coupon":"5.31","discount":78,"discount_without_coupon":78,"in_basket":false,"coupon_info":[false,"",0,""],"bg":"https:\/\/imgcdn1.nexarda.com\/main\/games\/2018\/f1-2018.banner.png"}
{"id":"22159","type":0,"store":"Microsoft Store","store_type":"Official Store","store_is_official":true,"store_css":"microsoft-store","store_image":"microsoft-store","edition_name":"Standard Edition","edition_html":"Standard&#x20;Edition&#x20;<i class=\"for-icon fab fa-windows\" title=\"Available on Windows\"><\/i>","platform":"Xbox Play Anywhere","region":"Global","price":"59.99","price_without_coupon":"59.99","discount":0,"discount_without_coupon":0,"in_basket":false,"coupon_info":[false,"",0,""],"bg":"https:\/\/imgcdn1.nexarda.com\/main\/games\/2018\/f1-2018.banner.png"}
{"id":"22160","type":0,"store":"Voidu","store_type":"Official Store","store_is_official":true,"store_css":"voidu","store_image":"voidu","edition_name":"Standard Edition","edition_html":"Standard&#x20;Edition&#x20;<i class=\"for-icon fab fa-windows\" title=\"Available on Windows\"><\/i>","platform":"Steam","region":"Global","price":"-99.00","price_without_coupon":"-99.00","discount":0,"discount_without_coupon":0,"in_basket":false,"coupon_info":[false,"",0,""],"bg":"https:\/\/imgcdn1.nexarda.com\/main\/games\/2018\/f1-2018.banner.png"}
{"id":"22161","type":0,"store":"GamersGate","store_type":"Official Store","store_is_official":true,"store_css":"gamersgate","store_image":"gamersgate","edition_name":"Standard Edition","edition_html":"Standard&#x20;Edition&#x20;<i class=\"for-icon fab fa-windows\" title=\"Available on Windows\"><\/i>","platform":"Steam","region":"Global","price":"24.99","price_without_coupon":"24.99","discount":0,"discount_without_coupon":0,"in_basket":false,"coupon_info":[false,"",0,""],"bg":"https:\/\/imgcdn1.nexarda.com\/main\/games\/2018\/f1-2018.banner.png"}
{"id":"22162","type":0,"store":"DLGamer","store_type":"Official Store","store_is_official":true,"store_css":"dlgamer","store_image":"dlgamer","edition_name":"Standard Edition","edition_html":"Standard&#x20;Edition&#x20;<i class=\"for-icon fab fa-windows\" title=\"Available on Windows\"><\/i>","platform":"Steam","region":"Global","price":"53.99","price_without_coupon":"53.99","discount":10,"discount_without_coupon":10,"in_basket":false,"coupon_info":[false,"",0,""],"bg":"https:\/\/imgcdn1.nexarda.com\/main\/games\/2018\/f1-2018.banner.png"}
{"id":"22163","type":0,"store":"WinGameStore","store_type":"Official Store","store_is_official":true,"store_css":"wingamestore","store_image":"wingamestore","edition_name":"Standard Edition","edition_html":"Standard&#x20;Edition&#x20;<i class=\"for-icon fab fa-windows\" title=\"Available on Windows\"><\/i>","platform":"Steam","region":"Global","price":"48.40","price_without_coupon":"50.95","discount":20,"discount_without_coupon":15,"in_basket":false,"coupon_info":[true,"PCGAMES5OFF",5,"Get 5% off your first purchase."],"bg":"https:\/\/imgcdn1.nexarda.com\/main\/games\/2018\/f1-2018.banner.png"}
{"id":"22164","type":0,"store":"Fanatical","store_type":"Official Store","store_is_official":true,"store_css":"fanatical","store_image":"fanatical","edition_name":"Standard Edition","edition_html":"Standard&#x20;Edition&#x20;<i class=\"for-icon fab fa-windows\" title=\"Available on Windows\"><\/i>","platform":"Steam","region":"Global","price":"24.99","price_without_coupon":"24.99","discount":0,"discount_without_coupon":0,"in_basket":false,"coupon_info":[false,"",0,""],"bg":"https:\/\/imgcdn1.nexarda.com\/main\/games\/2018\/f1-2018.banner.png"}
{"id":"22165","type":0,"store":"GameBillet","store_type":"Official Store","store_is_official":true,"store_css":"gamebillet","store_image":"gamebillet","edition_name":"Standard Edition","edition_html":"Standard&#x20;Edition&#x20;<i class=\"for-icon fab fa-windows\" title=\"Available on Windows\"><\/i>","platform":"Steam","region":"Global","price":"35.54","price_without_coupon":"35.54","discount":21,"discount_without_coupon":21,"in_basket":false,"coupon_info":[false,"",0,""],"bg":"https:\/\/imgcdn1.nexarda.com\/main\/games\/2018\/f1-2018.banner.png"}
{"id":"22166","type":0,"store":"GamesPlanet","store_type":"Official Store","store_is_official":true,"store_css":"gamesplanet","store_image":"gamesplanet","edition_name":"Standard Edition","edition_html":"Standard&#x20;Edition&#x20;<i class=\"for-icon fab fa-windows\" title=\"Available on Windows\"><\/i>","platform":"Steam","region":"Global","price":"5.50","price_without_coupon":"5.50","discount":77,"discount_without_coupon":77,"in_basket":false,"coupon_info":[false,"",0,""],"bg":"https:\/\/imgcdn1.nexarda.com\/main\/games\/2018\/f1-2018.banner.png"}
{"id":"22167","type":0,"store":"Games Republic","store_type":"Official Store","store_is_official":true,"store_css":"games-republic","store_image":"games-republic","edition_name":"Standard Edition","edition_html":"Standard&#x20;Edition&#x20;<i class=\"for-icon fab fa-windows\" title=\"Available on Windows\"><\/i>","platform":"Steam","region":"Global","price":"6.34","price_without_coupon":"6.34","discount":86,"discount_without_coupon":86,"in_basket":false,"coupon_info":[false,"",0,""],"bg":"https:\/\/imgcdn1.nexarda.com\/main\/games\/2018\/f1-2018.banner.png"}
{"id":"22168","type":0,"store":"IndieGala","store_type":"Official Store","store_is_official":true,"store_css":"indiegala","store_image":"indiegala","edition_name":"Standard Edition","edition_html":"Standard&#x20;Edition&#x20;<i class=\"for-icon fab fa-windows\" title=\"Available on Windows\"><\/i>","platform":"Steam","region":"Global","price":"6.24","price_without_coupon":"6.24","discount":75,"discount_without_coupon":75,"in_basket":false,"coupon_info":[false,"",0,""],"bg":"https:\/\/imgcdn1.nexarda.com\/main\/games\/2018\/f1-2018.banner.png"}
{"id":"22169","type":0,"store":"Kinguin","store_type":"Marketplace","store_is_official":false,"store_css":"kinguin","store_image":"kinguin","edition_name":"Standard Edition","edition_html":"Standard&#x20;Edition&#x20;<i class=\"for-icon fab fa-windows\" title=\"Available on Windows\"><\/i>","platform":"Steam","region":"Global","price":"1.42","price_without_coupon":"1.42","discount":0,"discount_without_coupon":0,"in_basket":false,"coupon_info":[false,"",0,""],"bg":"https:\/\/imgcdn1.nexarda.com\/main\/games\/2018\/f1-2018.banner.png"}
{"id":"22170","type":0,"store":"HRK Game","store_type":"Key Seller","store_is_official":false,"store_css":"hrk-game","store_image":"hrk","edition_name":"Standard Edition","edition_html":"Standard&#x20;Edition&#x20;<i class=\"for-icon fab fa-windows\" title=\"Available on Windows\"><\/i>","platform":"Steam","region":"Global","price":"2.15","price_without_coupon":"2.15","discount":96,"discount_without_coupon":96,"in_basket":false,"coupon_info":[false,"",0,""],"bg":"https:\/\/imgcdn1.nexarda.com\/main\/games\/2018\/f1-2018.banner.png"}
{"id":"22171","type":0,"store":"Gamivo","store_type":"Marketplace","store_is_official":false,"store_css":"gamivo","store_image":"gamivo","edition_name":"Standard Edition","edition_html":"Standard&#x20;Edition&#x20;<i class=\"for-icon fab fa-windows\" title=\"Available on Windows\"><\/i>","platform":"Steam","region":"Global","price":"0.97","price_without_coupon":"1.05","discount":8,"discount_without_coupon":0,"in_basket":false,"coupon_info":[true,"ROBO4",8,"Should work on all products, gives 8% off total basket price at checkout."],"bg":"https:\/\/imgcdn1.nexarda.com\/main\/games\/2018\/f1-2018.banner.png"}
{"id":"22172","type":0,"store":"Consogame","store_type":"Key Seller","store_is_official":false,"store_css":"consogame","store_image":"consogame","edition_name":"Standard Edition","edition_html":"Standard&#x20;Edition&#x20;<i class=\"for-icon fab fa-playstation\" title=\"Available on PlayStation 4\"><\/i><span class=\"for-icon-text\" data-shape=\"playstation\">PS4<\/span>","platform":"PlayStation","region":"Global","price":"5.92","price_without_coupon":"5.92","discount":0,"discount_without_coupon":0,"in_basket":false,"coupon_info":[false,"",0,""],"bg":"https:\/\/imgcdn1.nexarda.com\/main\/games\/2018\/f1-2018.banner.png"}
{"id":"22173","type":0,"store":"CeX","store_type":"Marketplace","store_is_official":false,"store_css":"cex","store_image":"cex","edition_name":"Standard Edition","edition_html":"Standard&#x20;Edition&#x20;<i class=\"for-icon fab fa-xbox\" title=\"Available on Xbox One\"><\/i><span class=\"for-icon-text\" data-shape=\"xbox\">XBOX ONE<\/span>","platform":"Xbox","region":"Global","price":"-99.00","price_without_coupon":"-99.00","discount":0,"discount_without_coupon":0,"in_basket":false,"coupon_info":[false,"",0,""],"bg":"https:\/\/imgcdn1.nexarda.com\/main\/games\/2018\/f1-2018.banner.png"}
{"id":"22174","type":0,"store":"CeX","store_type":"Marketplace","store_is_official":false,"store_css":"cex","store_image":"cex","edition_name":"Standard Edition","edition_html":"Standard&#x20;Edition&#x20;<i class=\"for-icon fab fa-playstation\" title=\"Available on PlayStation 4\"><\/i><span class=\"for-icon-text\" data-shape=\"playstation\">PS4<\/span>","platform":"PlayStation","region":"Global","price":"-99.00","price_without_coupon":"-99.00","discount":0,"discount_without_coupon":0,"in_basket":false,"coupon_info":[false,"",0,""],"bg":"https:\/\/imgcdn1.nexarda.com\/main\/games\/2018\/f1-2018.banner.png"}
{"id":"22175","type":0,"store":"SCDKey","store_type":"Key Seller","store_is_official":false,"store_css":"scdkey","store_image":"scdkey","edition_name":"Headline Edition","edition_html":"Headline&#x20;Edition&#x20;<i class=\"for-icon fab fa-windows\" title=\"Available on Windows\"><\/i>","platform":"Steam","region":"Global","price":"34.03","price_without_coupon":"35.08","discount":3,"discount_without_coupon":0,"in_basket":false,"coupon_info":[true,"SKU3",3,"Coupon code gives 3% off for all products (apply this at checkout)."],"bg":"https:\/\/imgcdn1.nexarda.com\/main\/games\/2018\/f1-2018.banner.png"}
{"id":"22176","type":0,"store":"Gamivo","store_type":"Marketplace","store_is_official":false,"store_css":"gamivo","store_image":"gamivo","edition_name":"Headline Edition","edition_html":"Headline&#x20;Edition&#x20;<i class=\"for-icon fab fa-windows\" title=\"Available on Windows\"><\/i>","platform":"Steam","region":"Global","price":"9.34","price_without_coupon":"10.15","discount":8,"discount_without_coupon":0,"in_basket":false,"coupon_info":[true,"ROBO4",8,"Should work on all products, gives 8% off total basket price at checkout."],"bg":"https:\/\/imgcdn1.nexarda.com\/main\/games\/2018\/f1-2018.banner.png"}
{"id":"22177","type":0,"store":"HRK Game","store_type":"Key Seller","store_is_official":false,"store_css":"hrk-game","store_image":"hrk","edition_name":"Headline Edition","edition_html":"Headline&#x20;Edition&#x20;<i class=\"for-icon fab fa-windows\" title=\"Available on Windows\"><\/i>","platform":"Steam","region":"Global","price":"10.99","price_without_coupon":"10.99","discount":81,"discount_without_coupon":81,"in_basket":false,"coupon_info":[false,"",0,""],"bg":"https:\/\/imgcdn1.nexarda.com\/main\/games\/2018\/f1-2018.banner.png"}
{"id":"22178","type":0,"store":"Kinguin","store_type":"Marketplace","store_is_official":false,"store_css":"kinguin","store_image":"kinguin","edition_name":"Headline Edition","edition_html":"Headline&#x20;Edition&#x20;<i class=\"for-icon fab fa-windows\" title=\"Available on Windows\"><\/i>","platform":"Steam","region":"Global","price":"5.96","price_without_coupon":"5.96","discount":0,"discount_without_coupon":0,"in_basket":false,"coupon_info":[false,"",0,""],"bg":"https:\/\/imgcdn1.nexarda.com\/main\/games\/2018\/f1-2018.banner.png"}
{"id":"22179","type":0,"store":"Gaming Dragons","store_type":"Key Seller","store_is_official":false,"store_css":"gaming-dragons","store_image":"gaming-dragons","edition_name":"Headline Edition","edition_html":"Headline&#x20;Edition&#x20;<i class=\"for-icon fab fa-windows\" title=\"Available on Windows\"><\/i>","platform":"Steam","region":"Global","price":"32.75","price_without_coupon":"32.75","discount":0,"discount_without_coupon":0,"in_basket":false,"coupon_info":[false,"",0,""],"bg":"https:\/\/imgcdn1.nexarda.com\/main\/games\/2018\/f1-2018.banner.png"}
{"id":"22180","type":0,"store":"G2A","store_type":"Marketplace","store_is_official":false,"store_css":"gtwoa","store_image":"g2a","edition_name":"Headline Edition","edition_html":"Headline&#x20;Edition&#x20;<i class=\"for-icon fab fa-windows\" title=\"Available on Windows\"><\/i>","platform":"Steam","region":"Global","price":"-99.00","price_without_coupon":"-99.00","discount":0,"discount_without_coupon":0,"in_basket":false,"coupon_info":[false,"",0,""],"bg":"https:\/\/imgcdn1.nexarda.com\/main\/games\/2018\/f1-2018.banner.png"}
{"id":"22181","type":0,"store":"G2A","store_type":"Marketplace","store_is_official":false,"store_css":"gtwoa","store_image":"g2a","edition_name":"Standard Edition","edition_html":"Standard&#x20;Edition&#x20;<i class=\"for-icon fab fa-windows\" title=\"Available on Windows\"><\/i>","platform":"Steam","region":"Global","price":"2.01","price_without_coupon":"2.01","discount":0,"discount_without_coupon":0,"in_basket":false,"coupon_info":[false,"",0,""],"bg":"https:\/\/imgcdn1.nexarda.com\/main\/games\/2018\/f1-2018.banner.png"}
{"id":"22182","type":0,"store":"Eneba","store_type":"Marketplace","store_is_official":false,"store_css":"eneba","store_image":"eneba","edition_name":"Standard Edition","edition_html":"Standard&#x20;Edition&#x20;<i class=\"for-icon fab fa-windows\" title=\"Available on Windows\"><\/i>","platform":"Steam","region":"Global","price":"1.01","price_without_coupon":"1.04","discount":3,"discount_without_coupon":0,"in_basket":false,"coupon_info":[true,"NEXARDA",3,"Should work on everything."],"bg":"https:\/\/imgcdn1.nexarda.com\/main\/games\/2018\/f1-2018.banner.png"}
{"id":"22183","type":0,"store":"Eneba","store_type":"Marketplace","store_is_official":false,"store_css":"eneba","store_image":"eneba","edition_name":"Headline Edition","edition_html":"Headline&#x20;Edition&#x20;<i class=\"for-icon fab fa-windows\" title=\"Available on Windows\"><\/i>","platform":"Steam","region":"Global","price":"6.18","price_without_coupon":"6.37","discount":3,"discount_without_coupon":0,"in_basket":false,"coupon_info":[true,"NEXARDA",3,"Should work on everything."],"bg":"https:\/\/imgcdn1.nexarda.com\/main\/games\/2018\/f1-2018.banner.png"}
{"id":"22184","type":0,"store":"CheapestGameStore","store_type":"Key Seller","store_is_official":false,"store_css":"cheapestgamestore","store_image":"cheapestgamestore","edition_name":"Standard Edition","edition_html":"Standard&#x20;Edition&#x20;<i class=\"for-icon fab fa-playstation\" title=\"Available on PlayStation 4\"><\/i><span class=\"for-icon-text\" data-shape=\"playstation\">PS4<\/span>","platform":"PlayStation","region":"Global","price":"6.59","price_without_coupon":"6.59","discount":0,"discount_without_coupon":0,"in_basket":false,"coupon_info":[false,"",0,""],"bg":"https:\/\/imgcdn1.nexarda.com\/main\/games\/2018\/f1-2018.banner.png"}
{"id":"22185","type":0,"store":"Amazon","store_type":"Official Store","store_is_official":true,"store_css":"amazon","store_image":"amazon","edition_name":"Standard Edition","edition_html":"Standard&#x20;Edition&#x20;<i class=\"for-icon fab fa-xbox\" title=\"Available on Xbox One\"><\/i><span class=\"for-icon-text\" data-shape=\"xbox\">XBOX ONE<\/span>","platform":"Xbox","region":"Global","price":"49.99","price_without_coupon":"49.99","discount":0,"discount_without_coupon":0,"in_basket":false,"coupon_info":[false,"",0,""],"bg":"https:\/\/imgcdn1.nexarda.com\/main\/games\/2018\/f1-2018.banner.png"}
{"id":"22186","type":0,"store":"Amazon","store_type":"Official Store","store_is_official":true,"store_css":"amazon","store_image":"amazon","edition_name":"Standard Edition","edition_html":"Standard&#x20;Edition&#x20;<i class=\"for-icon fab fa-playstation\" title=\"Available on PlayStation 4\"><\/i><span class=\"for-icon-text\" data-shape=\"playstation\">PS4<\/span>","platform":"PlayStation","region":"Global","price":"54.99","price_without_coupon":"54.99","discount":0,"discount_without_coupon":0,"in_basket":false,"coupon_info":[false,"",0,""],"bg":"https:\/\/imgcdn1.nexarda.com\/main\/games\/2018\/f1-2018.banner.png"}
{"id":"22187","type":0,"store":"Walmart","store_type":"Official Store","store_is_official":true,"store_css":"walmart","store_image":"walmart","edition_name":"Standard Edition","edition_html":"Standard&#x20;Edition&#x20;<i class=\"for-icon fab fa-xbox\" title=\"Available on Xbox One\"><\/i><span class=\"for-icon-text\" data-shape=\"xbox\">XBOX ONE<\/span>","platform":"Xbox","region":"Global","price":"27.56","price_without_coupon":"27.56","discount":0,"discount_without_coupon":0,"in_basket":false,"coupon_info":[false,"",0,""],"bg":"https:\/\/imgcdn1.nexarda.com\/main\/games\/2018\/f1-2018.banner.png"}
{"id":"22188","type":0,"store":"Walmart","store_type":"Official Store","store_is_official":true,"store_css":"walmart","store_image":"walmart","edition_name":"Standard Edition","edition_html":"Standard&#x20;Edition&#x20;<i class=\"for-icon fab fa-playstation\" title=\"Available on PlayStation 4\"><\/i><span class=\"for-icon-text\" data-shape=\"playstation\">PS4<\/span>","platform":"PlayStation","region":"Global","price":"34.76","price_without_coupon":"34.76","discount":0,"discount_without_coupon":0,"in_basket":false,"coupon_info":[false,"",0,""],"bg":"https:\/\/imgcdn1.nexarda.com\/main\/games\/2018\/f1-2018.banner.png"}
{"id":"22189","type":0,"store":"CDKeys","store_type":"Key Seller","store_is_official":false,"store_css":"cdkeys","store_image":"cdkeys","edition_name":"Standard Edition","edition_html":"Standard&#x20;Edition&#x20;<i class=\"for-icon fab fa-windows\" title=\"Available on Windows\"><\/i>","platform":"Steam","region":"Global","price":"5.97","price_without_coupon":"5.97","discount":87,"discount_without_coupon":87,"in_basket":false,"coupon_info":[false,"",0,""],"bg":"https:\/\/imgcdn1.nexarda.com\/main\/games\/2018\/f1-2018.banner.png"}