What It's All About
About Escape from Tarkov
PLEASE NOTE: This game is currently in Early Access meaning it doesn't represent the final version of the game, features are to be added/removed/modified and prices are subject to change upon full release. Any unfair reviews for this game whilst it's in Early Access will be removed/edited. Thank you for understanding.
Escape from Tarkov is a hardcore and realistic online first-person action RPG/Simulator with MMO features and a story-driven walkthrough.
ABOUT:
With each passing day the situation in the Norvinsk region grows more and more complicated. Incessant warfare in Tarkov has sparked massive panic; the local population has fled the city, but those who stayed are looking to improve their fortunes at the expense of others. Having accepted the new reality, savage Tarkov locals - "Scavs" flocked into well-armed gangs and started the redivision of the city. Nowadays, Tarkov is separated by unseen borders, controlled by different groups. Gain-greedy gunmen would go to any length to have their way, including the murder of civilians and direct confrontation with the two private military companies.
GAMEPLAY:
The players will have to experience living in the skin of one of the mercenaries who survived the initial stage of the Tarkov conflict. After choosing one of the sides - USEC or BEAR - the player's character starts to make his way out of the city. Tarkov is sealed off by UN and Russian military, supply chains are cut, communication with operational command is lost, and in these conditions everyone has to make his own choices of what to do and how to get out of the chaos-ridden metropolis.
---
Sorry, we don't currently have the system requirements for Escape from Tarkov.
You can search for this game on PCGameBenchmark.com (opens in new tab).
---
We use ESRB for ratings as it's easier for us, we may add others like PEGI in the future.
---
These are a list of genres and tags that we applied to this game.
Action
Adventure
Hardcore
Military
Open World
Role Playing
Survival
Simulation
Strategy
Shooter
Tactical
War
These are a list of features the game has (e.g. multiplayer, controller support & cloud saves).
Achievements
Cloud Saves
Controller Support
First Person
Multiplayer
Developed by Battlestate Games.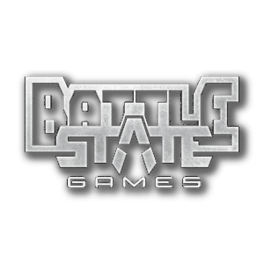 Published by Battlestate Games.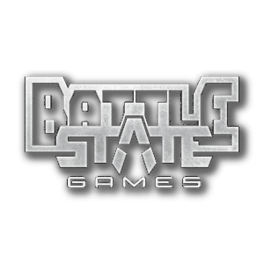 See What Others Say About This Game
Escape from Tarkov Reviews
Write A Review For Escape from Tarkov
User Reviews (1)
Average rating is 9/10 (100% recommend).
These reviews are written by NEXARDA users.

Critic Reviews (0)
We don't have any ratings from OpenCritic yet.
These reviews are provided by OpenCritic.
Compare Prices & Save Money
Buy Escape from Tarkov
Support the game developers & publishers by purchasing from Official Stores! You might have to pay a bit more but you'll help the game creators a lot. Click here to show Official Store offers only.
Thank you for showing Official Store offers, by purchasing from an Official Store you will support the developers & publishers of this game so they can continue releasing awesome games & updates.
Escape from Tarkov
Escape from Tarkov is a hardcore and realistic online first-person action RPG/Simulator with MMO features and a story-driven walkthrough.
"Support Studio" mode has been enabled!
The developer(s)/publisher(s) would like you to purchase this game from an Official Store. Buying from an Official Store directly supports the creators of this game. This is of course optional and you can see all offers if you click here.
{"id":"259","type":0,"store":"Official Website","store_type":"Official Store","store_is_official":true,"store_css":"official-website","store_image":"official-website","edition_name":"Download\/Buy Via Website","edition_html":"Download\/Buy Via Website","platform":"Other","region":"Global","price":"-99.00","price_without_coupon":"-99.00","discount":0,"discount_without_coupon":0,"in_basket":false,"coupon_info":[false,"",0,""],"bg":"https:\/\/imgcdn1.nexarda.com\/main\/games\/2016\/escape-from-tarkov.banner.png"}
{"id":"1869","type":0,"store":"Instant Gaming","store_type":"Key Seller","store_is_official":false,"store_css":"instant-gaming","store_image":"instant-gaming","edition_name":"Standard Edition","edition_html":"Standard&#x20;Edition&#x20;<i class=\"for-icon fab fa-windows\" title=\"Available for Windows\"><\/i>","platform":"Other","region":"Europe","price":"40.37","price_without_coupon":"40.37","discount":21,"discount_without_coupon":21,"in_basket":false,"coupon_info":[false,"",0,""],"bg":"https:\/\/imgcdn1.nexarda.com\/main\/games\/2016\/escape-from-tarkov.banner.png"}
{"id":"3918","type":0,"store":"Eneba","store_type":"Marketplace","store_is_official":false,"store_css":"eneba","store_image":"eneba","edition_name":"Standard Edition","edition_html":"Standard&#x20;Edition&#x20;<i class=\"for-icon fab fa-windows\" title=\"Available for Windows\"><\/i>","platform":"Other","region":"Global","price":"37.73","price_without_coupon":"38.90","discount":3,"discount_without_coupon":0,"in_basket":false,"coupon_info":[true,"NEXARDA",3,"Should work on everything."],"bg":"https:\/\/imgcdn1.nexarda.com\/main\/games\/2016\/escape-from-tarkov.banner.png"}
{"id":"6615","type":0,"store":"Gaming Dragons","store_type":"Key Seller","store_is_official":false,"store_css":"gaming-dragons","store_image":"gaming-dragons","edition_name":"Standard Edition","edition_html":"Standard&#x20;Edition&#x20;<i class=\"for-icon fab fa-windows\" title=\"Available for Windows\"><\/i>","platform":"Other","region":"Global","price":"43.47","price_without_coupon":"43.47","discount":0,"discount_without_coupon":0,"in_basket":false,"coupon_info":[false,"",0,""],"bg":"https:\/\/imgcdn1.nexarda.com\/main\/games\/2016\/escape-from-tarkov.banner.png"}
{"id":"6617","type":0,"store":"HRK Game","store_type":"Key Seller","store_is_official":false,"store_css":"hrk-game","store_image":"hrk","edition_name":"Standard Edition","edition_html":"Standard&#x20;Edition&#x20;<i class=\"for-icon fab fa-windows\" title=\"Available for Windows\"><\/i>","platform":"Other","region":"Global","price":"39.21","price_without_coupon":"39.21","discount":12,"discount_without_coupon":12,"in_basket":false,"coupon_info":[false,"",0,""],"bg":"https:\/\/imgcdn1.nexarda.com\/main\/games\/2016\/escape-from-tarkov.banner.png"}
{"id":"6618","type":0,"store":"CDKeys","store_type":"Key Seller","store_is_official":false,"store_css":"cdkeys","store_image":"cdkeys","edition_name":"Standard Edition","edition_html":"Standard&#x20;Edition&#x20;<i class=\"for-icon fab fa-windows\" title=\"Available for Windows\"><\/i>","platform":"Other","region":"Global","price":"42.41","price_without_coupon":"42.41","discount":8,"discount_without_coupon":8,"in_basket":false,"coupon_info":[false,"",0,""],"bg":"https:\/\/imgcdn1.nexarda.com\/main\/games\/2016\/escape-from-tarkov.banner.png"}
{"id":"14819","type":0,"store":"G2A","store_type":"Marketplace","store_is_official":false,"store_css":"gtwoa","store_image":"g2a","edition_name":"Standard Edition","edition_html":"Standard&#x20;Edition&#x20;<i class=\"for-icon fab fa-windows\" title=\"Available for Windows\"><\/i>","platform":"Other","region":"Global","price":"40.14","price_without_coupon":"40.14","discount":0,"discount_without_coupon":0,"in_basket":false,"coupon_info":[false,"",0,""],"bg":"https:\/\/imgcdn1.nexarda.com\/main\/games\/2016\/escape-from-tarkov.banner.png"}
{"id":"16581","type":0,"store":"Gamivo","store_type":"Marketplace","store_is_official":false,"store_css":"gamivo","store_image":"gamivo","edition_name":"Standard Edition","edition_html":"Standard&#x20;Edition&#x20;<i class=\"for-icon fab fa-windows\" title=\"Available for Windows\"><\/i>","platform":"Other","region":"Global","price":"35.09","price_without_coupon":"38.14","discount":8,"discount_without_coupon":0,"in_basket":false,"coupon_info":[true,"ROBO4",8,"Should work on all products, gives 8% off total basket price at checkout."],"bg":"https:\/\/imgcdn1.nexarda.com\/main\/games\/2016\/escape-from-tarkov.banner.png"}