What It's All About
About Deep Rock Galactic
PLEASE NOTE: This game is currently in Early Access meaning it doesn't represent the final version of the game, features are to be added/removed/modified and prices are subject to change upon full release. Any unfair reviews for this game whilst it's in Early Access will be removed/edited. Thank you for understanding.
Deep Rock Galactic is a 1-4 player co-op FPS featuring badass space Dwarves, 100% destructible environments, procedurally-generated caves, and endless hordes of alien monsters.
FEATURES:
1-4 PLAYER CO-OP
Work together as a team to dig, explore, and fight your way through a massive cave system filled with hordes of deadly enemies and valuable resources. You will need to rely on your teammates if you want to survive the most hostile cave systems in the galaxy!

4 UNIQUE CLASSES
Pick the right class for the job. Mow through enemies as the Gunner, scout ahead and light up the caves as the Scout, chew through solid rock as the Driller, or support the team with defensive structures and turrets as the Engineer.

FULLY DESTRUCTIBLE ENVIRONMENTS
Destroy everything around you to reach your goal. There is no set path so you can complete your mission your way. Drill straight down to your objective or build an intricate network of paths to explore your surroundings -- the choice is yours. But proceed with caution, you don't want to stumble into an alien swarm unprepared!

PROCEDURALLY GENERATED CAVE NETWORK
Explore a network of procedurally generated cave systems filled with enemies to fight and riches to collect. There's always something new to discover and no two playthroughs are alike.

HIGH-TECH GADGETS AND WEAPONS
Dwarves know what they need to bring to get the job done. This means the most powerful weapons and the most advanced gadgets around - flamethrowers, gatling guns, portable platform launchers, and much, much more.

LIGHT YOUR PATH
The underground caves are dark and full of terrors. You will need to bring your own lights if you want to illuminate these pitch-black caverns.
---
Sorry, we don't currently have the system requirements for Deep Rock Galactic.
You can search for this game on PCGameBenchmark.com (opens in new tab).
---
We use ESRB for ratings as it's easier for us, we may add others like PEGI in the future.
---
These are a list of genres and tags that we applied to this game.
Action
Indie
Open World
Sci-Fi
Survival
Space
Shooter
War
These are a list of features the game has (e.g. multiplayer, controller support & cloud saves).
Achievements
Cloud Saves
Co-Op/Splitscreen
Controller Support
First Person
Multiplayer
Singleplayer
Developed by Ghost Ship Games.
Published by Coffee Stain Studios.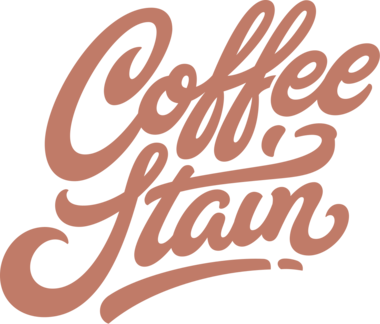 See What Others Say About This Game
Deep Rock Galactic Reviews
Write A Review For Deep Rock Galactic
User Reviews (0)
Average rating is 0/10 (0% recommend).
These reviews are written by NEXARDA users.

Critic Reviews (0)
We don't have any ratings from OpenCritic yet.
These reviews are provided by OpenCritic.
Compare Prices & Save Money
Buy Deep Rock Galactic
Support the game developers & publishers by purchasing from Official Stores! You might have to pay a bit more but you'll help the game creators a lot. Click here to show Official Store offers only.
Thank you for showing Official Store offers, by purchasing from an Official Store you will support the developers & publishers of this game so they can continue releasing awesome games & updates.
Deep Rock Galactic
Deep Rock Galactic is a 1-4 player co-op FPS featuring badass space Dwarves, 100% destructible environments, procedurally-generated caves, and endless hordes of alien monsters.
"Support Studio" mode has been enabled!
The developer(s)/publisher(s) would like you to purchase this game from an Official Store. Buying from an Official Store directly supports the creators of this game. This is of course optional and you can see all offers if you click here.
{"id":"4997","type":0,"store":"Steam","store_type":"Official Store","store_is_official":true,"store_css":"steam","store_image":"steam","edition_name":"Standard Edition","edition_html":"Standard&#x20;Edition&#x20;<i class=\"for-icon fab fa-windows\" title=\"Available on Windows\"><\/i>","platform":"Steam","region":"Global","price":"20.99","price_without_coupon":"20.99","discount":30,"discount_without_coupon":30,"in_basket":false,"coupon_info":[false,"",0,""],"bg":"https:\/\/imgcdn1.nexarda.com\/uploads\/-\/2020\/1580137415-0252a763baedb5e8b147f499fcfcbbc865f990b955e9e3a10edd2899acc3d0fc.jpg"}
{"id":"4998","type":0,"store":"Microsoft Store","store_type":"Official Store","store_is_official":true,"store_css":"microsoft-store","store_image":"microsoft-store","edition_name":"Standard Edition","edition_html":"Standard&#x20;Edition&#x20;<i class=\"for-icon fab fa-windows\" title=\"Available on Windows\"><\/i>&#x20;<i class=\"for-icon fab fa-xbox\" title=\"Available on Xbox One\"><\/i><span class=\"for-icon-text\" data-shape=\"xbox\">XBOX ONE<\/span>","platform":"Xbox Play Anywhere","region":"Global","price":"29.99","price_without_coupon":"29.99","discount":0,"discount_without_coupon":0,"in_basket":false,"coupon_info":[false,"",0,""],"bg":"https:\/\/imgcdn1.nexarda.com\/uploads\/-\/2020\/1580137415-0252a763baedb5e8b147f499fcfcbbc865f990b955e9e3a10edd2899acc3d0fc.jpg"}
{"id":"4999","type":0,"store":"Humble Store","store_type":"Official Store","store_is_official":true,"store_css":"humble-store","store_image":"humble-store","edition_name":"Standard Edition","edition_html":"Standard&#x20;Edition&#x20;<i class=\"for-icon fab fa-windows\" title=\"Available on Windows\"><\/i>","platform":"Steam","region":"Global","price":"20.99","price_without_coupon":"20.99","discount":30,"discount_without_coupon":30,"in_basket":false,"coupon_info":[false,"",0,""],"bg":"https:\/\/imgcdn1.nexarda.com\/uploads\/-\/2020\/1580137415-0252a763baedb5e8b147f499fcfcbbc865f990b955e9e3a10edd2899acc3d0fc.jpg"}
{"id":"5003","type":0,"store":"Eneba","store_type":"Marketplace","store_is_official":false,"store_css":"eneba","store_image":"eneba","edition_name":"Standard Edition","edition_html":"Standard&#x20;Edition&#x20;<i class=\"for-icon fab fa-windows\" title=\"Available on Windows\"><\/i>","platform":"Steam","region":"Global","price":"27.80","price_without_coupon":"28.66","discount":3,"discount_without_coupon":0,"in_basket":false,"coupon_info":[true,"NEXARDA",3,"Should work on everything."],"bg":"https:\/\/imgcdn1.nexarda.com\/uploads\/-\/2020\/1580137415-0252a763baedb5e8b147f499fcfcbbc865f990b955e9e3a10edd2899acc3d0fc.jpg"}
{"id":"6317","type":0,"store":"HRK Game","store_type":"Key Seller","store_is_official":false,"store_css":"hrk-game","store_image":"hrk","edition_name":"Standard Edition","edition_html":"Standard&#x20;Edition&#x20;<i class=\"for-icon fab fa-windows\" title=\"Available on Windows\"><\/i>","platform":"Steam","region":"Global","price":"23.61","price_without_coupon":"23.61","discount":21,"discount_without_coupon":21,"in_basket":false,"coupon_info":[false,"",0,""],"bg":"https:\/\/imgcdn1.nexarda.com\/uploads\/-\/2020\/1580137415-0252a763baedb5e8b147f499fcfcbbc865f990b955e9e3a10edd2899acc3d0fc.jpg"}
{"id":"14501","type":0,"store":"Microsoft Store","store_type":"Official Store","store_is_official":true,"store_css":"microsoft-store","store_image":"microsoft-store","edition_name":"Ultimate Edition","edition_html":"Ultimate&#x20;Edition&#x20;<i class=\"for-icon fab fa-windows\" title=\"Available on Windows\"><\/i>&#x20;<i class=\"for-icon fab fa-xbox\" title=\"Available on Xbox One\"><\/i><span class=\"for-icon-text\" data-shape=\"xbox\">XBOX ONE<\/span>","platform":"Xbox Play Anywhere","region":"Global","price":"49.99","price_without_coupon":"49.99","discount":0,"discount_without_coupon":0,"in_basket":false,"coupon_info":[false,"",0,""],"bg":"https:\/\/imgcdn1.nexarda.com\/uploads\/-\/2020\/1580137415-0252a763baedb5e8b147f499fcfcbbc865f990b955e9e3a10edd2899acc3d0fc.jpg"}
{"id":"14502","type":0,"store":"Microsoft Store","store_type":"Official Store","store_is_official":true,"store_css":"microsoft-store","store_image":"microsoft-store","edition_name":"Deluxe Edition","edition_html":"Deluxe&#x20;Edition&#x20;<i class=\"for-icon fab fa-windows\" title=\"Available on Windows\"><\/i>&#x20;<i class=\"for-icon fab fa-xbox\" title=\"Available on Xbox One\"><\/i><span class=\"for-icon-text\" data-shape=\"xbox\">XBOX ONE<\/span>","platform":"Xbox Play Anywhere","region":"Global","price":"39.99","price_without_coupon":"39.99","discount":0,"discount_without_coupon":0,"in_basket":false,"coupon_info":[false,"",0,""],"bg":"https:\/\/imgcdn1.nexarda.com\/uploads\/-\/2020\/1580137415-0252a763baedb5e8b147f499fcfcbbc865f990b955e9e3a10edd2899acc3d0fc.jpg"}
{"id":"14503","type":0,"store":"Instant Gaming","store_type":"Key Seller","store_is_official":false,"store_css":"instant-gaming","store_image":"instant-gaming","edition_name":"Standard Edition","edition_html":"Standard&#x20;Edition&#x20;<i class=\"for-icon fab fa-windows\" title=\"Available on Windows\"><\/i>","platform":"Steam","region":"Global","price":"-1.00","price_without_coupon":"-1.00","discount":0,"discount_without_coupon":0,"in_basket":false,"coupon_info":[false,"",0,""],"bg":"https:\/\/imgcdn1.nexarda.com\/uploads\/-\/2020\/1580137415-0252a763baedb5e8b147f499fcfcbbc865f990b955e9e3a10edd2899acc3d0fc.jpg"}
{"id":"14504","type":0,"store":"Consogame","store_type":"Key Seller","store_is_official":false,"store_css":"consogame","store_image":"consogame","edition_name":"Ultimate Edition","edition_html":"Ultimate&#x20;Edition&#x20;<i class=\"for-icon fab fa-xbox\" title=\"Available on Xbox One\"><\/i><span class=\"for-icon-text\" data-shape=\"xbox\">XBOX ONE<\/span>","platform":"Xbox","region":"Global","price":"34.49","price_without_coupon":"34.49","discount":0,"discount_without_coupon":0,"in_basket":false,"coupon_info":[false,"",0,""],"bg":"https:\/\/imgcdn1.nexarda.com\/uploads\/-\/2020\/1580137415-0252a763baedb5e8b147f499fcfcbbc865f990b955e9e3a10edd2899acc3d0fc.jpg"}
{"id":"20742","type":0,"store":"CDKeys","store_type":"Key Seller","store_is_official":false,"store_css":"cdkeys","store_image":"cdkeys","edition_name":"Standard Edition","edition_html":"Standard&#x20;Edition&#x20;<i class=\"for-icon fab fa-windows\" title=\"Available on Windows\"><\/i>","platform":"Steam","region":"Global","price":"-1.00","price_without_coupon":"-1.00","discount":0,"discount_without_coupon":0,"in_basket":false,"coupon_info":[false,"",0,""],"bg":"https:\/\/imgcdn1.nexarda.com\/uploads\/-\/2020\/1580137415-0252a763baedb5e8b147f499fcfcbbc865f990b955e9e3a10edd2899acc3d0fc.jpg"}
{"id":"20743","type":0,"store":"Humble Store","store_type":"Official Store","store_is_official":true,"store_css":"humble-store","store_image":"humble-store","edition_name":"Deluxe Edition","edition_html":"Deluxe&#x20;Edition&#x20;<i class=\"for-icon fab fa-windows\" title=\"Available on Windows\"><\/i>","platform":"Steam","region":"Global","price":"28.95","price_without_coupon":"28.95","discount":30,"discount_without_coupon":30,"in_basket":false,"coupon_info":[false,"",0,""],"bg":"https:\/\/imgcdn1.nexarda.com\/uploads\/-\/2020\/1580137415-0252a763baedb5e8b147f499fcfcbbc865f990b955e9e3a10edd2899acc3d0fc.jpg"}
{"id":"20744","type":0,"store":"HRK Game","store_type":"Key Seller","store_is_official":false,"store_css":"hrk-game","store_image":"hrk","edition_name":"Deluxe Edition","edition_html":"Deluxe&#x20;Edition&#x20;<i class=\"for-icon fab fa-windows\" title=\"Available on Windows\"><\/i>","platform":"Steam","region":"Global","price":"-1.00","price_without_coupon":"-1.00","discount":0,"discount_without_coupon":0,"in_basket":false,"coupon_info":[false,"",0,""],"bg":"https:\/\/imgcdn1.nexarda.com\/uploads\/-\/2020\/1580137415-0252a763baedb5e8b147f499fcfcbbc865f990b955e9e3a10edd2899acc3d0fc.jpg"}
{"id":"20745","type":0,"store":"Gamivo","store_type":"Marketplace","store_is_official":false,"store_css":"gamivo","store_image":"gamivo","edition_name":"Standard Edition","edition_html":"Standard&#x20;Edition&#x20;<i class=\"for-icon fab fa-windows\" title=\"Available on Windows\"><\/i>","platform":"Steam","region":"Global","price":"26.19","price_without_coupon":"28.47","discount":8,"discount_without_coupon":0,"in_basket":false,"coupon_info":[true,"ROBO4",8,"Should work on all products, gives 8% off total basket price at checkout."],"bg":"https:\/\/imgcdn1.nexarda.com\/uploads\/-\/2020\/1580137415-0252a763baedb5e8b147f499fcfcbbc865f990b955e9e3a10edd2899acc3d0fc.jpg"}
{"id":"20746","type":0,"store":"G2A","store_type":"Marketplace","store_is_official":false,"store_css":"gtwoa","store_image":"g2a","edition_name":"Standard Edition","edition_html":"Standard&#x20;Edition&#x20;<i class=\"for-icon fab fa-windows\" title=\"Available on Windows\"><\/i>","platform":"Steam","region":"Global","price":"26.93","price_without_coupon":"26.93","discount":0,"discount_without_coupon":0,"in_basket":false,"coupon_info":[false,"",0,""],"bg":"https:\/\/imgcdn1.nexarda.com\/uploads\/-\/2020\/1580137415-0252a763baedb5e8b147f499fcfcbbc865f990b955e9e3a10edd2899acc3d0fc.jpg"}
{"id":"20747","type":0,"store":"Kinguin","store_type":"Marketplace","store_is_official":false,"store_css":"kinguin","store_image":"kinguin","edition_name":"Standard Edition","edition_html":"Standard&#x20;Edition&#x20;<i class=\"for-icon fab fa-windows\" title=\"Available on Windows\"><\/i>","platform":"Steam","region":"Global","price":"29.73","price_without_coupon":"29.73","discount":0,"discount_without_coupon":0,"in_basket":false,"coupon_info":[false,"",0,""],"bg":"https:\/\/imgcdn1.nexarda.com\/uploads\/-\/2020\/1580137415-0252a763baedb5e8b147f499fcfcbbc865f990b955e9e3a10edd2899acc3d0fc.jpg"}