What It's All About
About Dead Island 2
Not much info on this game yet, hm...
ABOUT:
When we know more, we'll update this.
---
Sorry, we don't currently have the system requirements for Dead Island 2.
You can search for this game on PCGameBenchmark.com (opens in new tab).
---
Feel free to search for this game via ESRB, PEGI, USK, CERO and ACB.
For physical products check the packaging for an age rating symbol.
---
These are a list of genres and tags that we applied to this game.
These are a list of features the game has (e.g. multiplayer, controller support & cloud saves).
Developed by Dambuster Studios.

Published by Deep Silver.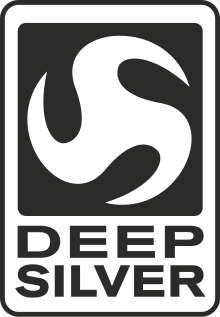 See What Others Say About This Game
Dead Island 2 Reviews
Write A Review For Dead Island 2
User Reviews (0)
Average rating is 0/10 (0% recommend).
These reviews are written by NEXARDA users.

Critic Reviews (0)
We don't have any ratings from OpenCritic yet.
These reviews are provided by OpenCritic.
Compare Prices & Save Money
Pre-Order Dead Island 2
Support the game developers & publishers by purchasing from Official Stores! You might have to pay a bit more but you'll help the game creators a lot. Click here to show Official Store offers only.
Thank you for showing Official Store offers, by purchasing from an Official Store you will support the developers & publishers of this game so they can continue releasing awesome games & updates.
Dead Island 2
Not much info on this game yet, hm...
USD
-99.00
-1.00
OutOfStock
0
https://www.nexarda.com/games/dead-island-2
NXGAME_694
https://imgcdn1.nexarda.com/uploads/-/2020/1589986889-3e1d057788a21e69891cd702add8b9369ac7f3f26799ba08870867f938f374fe.jpg
Dambuster Studios
Dead Island 2 is in your Game Library.

To play this game simply launch it via the Game Library page.

LAUNCH GAME
Dead Island 2 is part of the
Dead Island Franchise